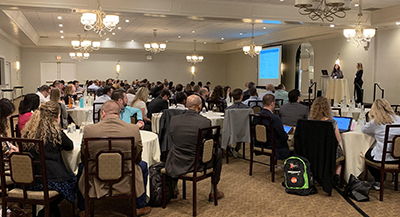 Thursday, May 14
Ritz Charles, Carmel
10am to 4pm (exact agenda depends on number of abstracts submitted and approved for presentation)
The 2020 IAFP Research Day will be held at the Ritz Charles in Carmel. Family physicians from across the state are invited to make 10-15 minute presentations and display posters detailing their original research projects and performance improvement initiatives. We also hear several case presentations about patients who have presented with unusual and/or rare diseases. A panel of judges awards cash prizes at the end of the day.
This page will contain more information about Research Day and a Call for Abstracts in the months leading up to the meeting.
For more information please contact Chris Barry.