2021 IAFP Fall Conference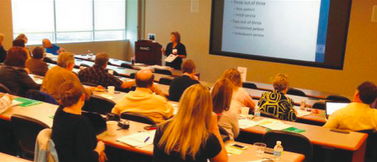 Date: Friday, November 19 - Sunday, November 21, 2021
Location: Medical Academic Center (inside Indiana Spine Group) | 13225 N Meridian St, Carmel, IN 46032
Please mark your calendar now and plan to join us for the fourth annual IAFP Fall Conference! We will be offering two ABFM KSA Study Groups and up to 15 AAFP Live Prescribed CME Credits to help you earn your required credits before the year is out. The location will be the convenient Medical Academic Center in Carmel which features an auditorium, free wifi, and free parking. An optional online attendee registration for CME sessions (does not include KSA Study Groups) will be available so you can earn CME credit from your home or office.


Managing Sleep Health in the Primary Care Setting
Friday morning, November 19, 2021
We are thrilled to announce that our 2021 Fall Conference will feature a unique two-part sleep health program generously provided by the National Sleep Foundation. This session will feature an introduction to the science of and health-promoting benefits of sleep, and will also offer an overview of sleep screening methods and pharmacotherapy.
1st Session Title: Managing Sleep Health in the Primary Care Setting
Learning Objectives:
Summarize the importance and benefits of good sleep health
Describe risk factors associated with not getting enough sleep
Explain the benefits and importance of measuring sleep as a vital sign
Use appropriate diagnostic tools to assess patients' sleep health
2nd Session Title: Diagnosing and Treating Common Sleep Disorders in Primary Care
This two hour-long interactive session will feature industry-leading sleep experts discussing the management and treatment of sleep disorders prevalent in primary care offices. After an introduction to sleep disorders in primary care, Faculty members will walk attendees through several case studies. Case studies may feature pediatric, obese, chronically-ill patients and/or adult patients.
Learning Objectives:
Explain how sleep health, management and treatment of sleep disorders contribute to overall well-being
Identify risk factors and symptoms of insomnia, restless leg syndrome, obstructive sleep apnea, narcolepsy and circadian rhythm disorders
Describe and differentiate common treatments available for these conditions
Determine when it's appropriate to prescribe medications and/or refer patient for a sleep study
Please stay tuned for more details and registration information.