The mission of the Indiana Academy of Family Physicians is to promote and advance family medicine in order to improve the health of Indiana.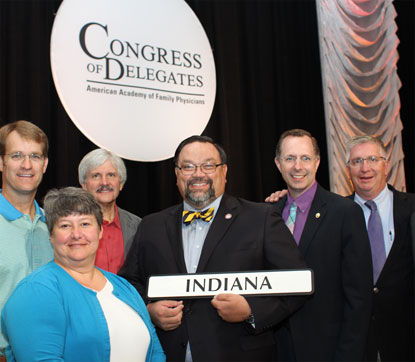 Advocacy
Shape healthcare policy in Indiana through interactions with government, the public, businesses, the healthcare industry and our patients.
Membership
Serve as the essential resource for the professional success of family physicians as leaders of the growing primary care workforce.
Education
Be the provider of choice for family physician education.
About Family Medicine
Family medicine is the medical specialty which provides continuing, comprehensive health care for the individual and family. It is a specialty in breadth that integrates the biological, clinical and behavioral sciences. The scope of family medicine encompasses all ages, both sexes, each organ system and every disease entity. (1986) (2010 AAFP Congress of Delegates)

Read more about the specialty of family medicine from the American Academy of Family Physicians.