Better Contraceptive Care for Teens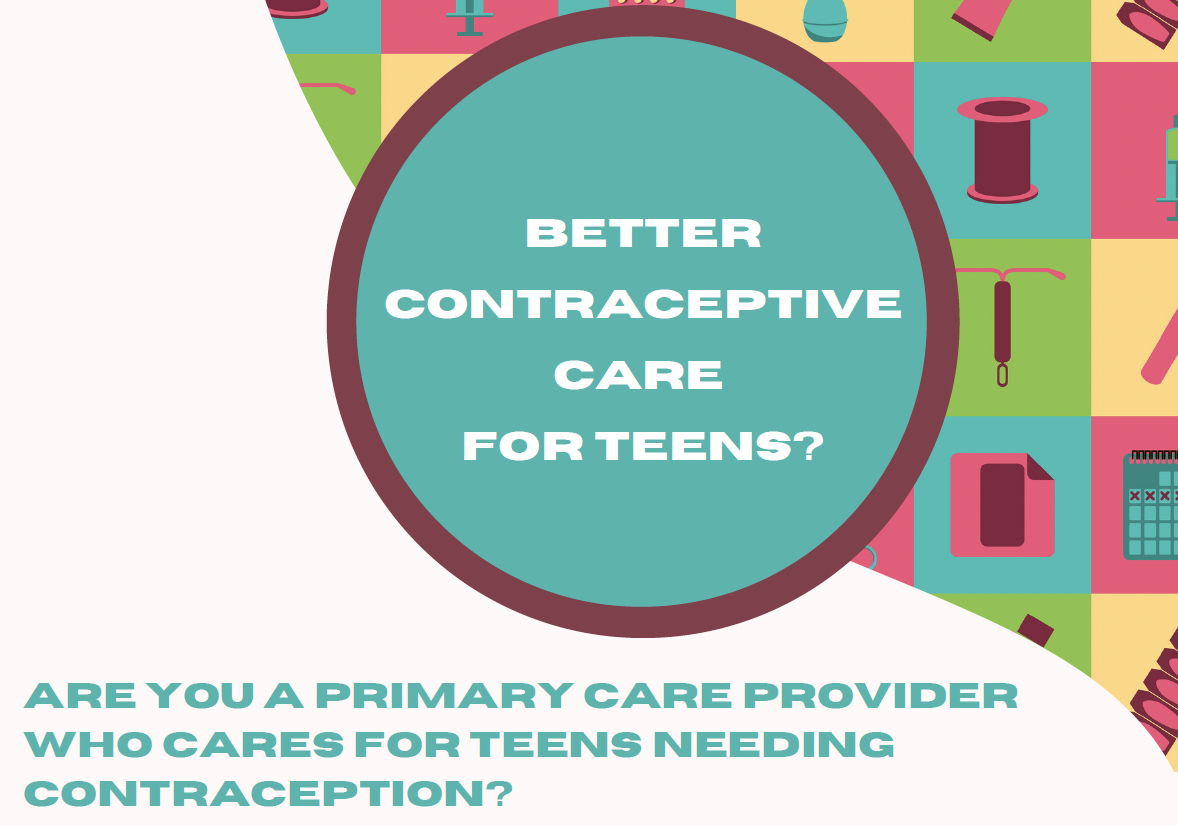 Do you have thoughts about how to improve contraceptive counseling and care for teens?
Get paid $100 an hour to participate in this research study conducted by Indiana University and the University of Illinois Chicago. Share your thoughts during a one-time 3 hour focus group or 2-hour or 3-hour design session with other primary care providers and young people.
Research activities will take place in person in Indianapolis, Indiana or virtually on Zoom.
Specific in-person participation dates/times are 6:00 - 8:30 PM on Tuesday, 11/14 and 12:00 - 2:30 PM on Saturday, 11/18, both in Indianapolis.
The study encourages providers with a range of comfort and experience providing contraception to teens, as they are hoping to develop a tool that meets a diverse range of user needs. You do not need to be a contraception expert to have valuable input.
There will be opportunities for providers to participate in virtual activities in the coming months as well, so you can complete the interest survey now even if the dates above don't work for you or if you are not in the Indianapolis area (you will be asked about your interest in both in-person and virtual meetings). Please share this study with other primary care colleagues (MD/DO, ARNP, PA) who care for teens needing contraception.
Click here to complete the online eligibility screener on RedCap and to provide your contact information only if you are eligible.