CDC Foundation Board Of Directors Names IAFP Member Dr. Judith Monroe As Next President And CEO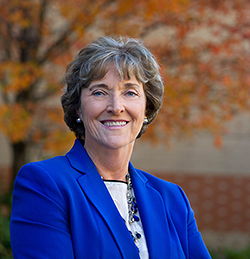 The Board of Directors of the CDC Foundation today named Judith A. Monroe, MD, FAAFP, as the new president and CEO of the CDC Foundation. Monroe joins the CDC Foundation from the Centers for Disease Control and Prevention (CDC), where she leads the agency's Office for State, Tribal, Local and Territorial Support. Monroe succeeds current CDC Foundation President and CEO Charles Stokes, who announced his plans to retire from the CDC Foundation last May. She will join the CDC Foundation on Feb. 1, 2016.
"We are incredibly pleased that Judy is joining the CDC Foundation as its new leader," said Douglas W. Nelson, CDC Foundation board chair and retired president and CEO of The Annie E. Casey Foundation. "She has an extraordinary background, bringing a deep personal knowledge about CDC, public health and public-private partnerships to her role as leader of the CDC Foundation. We look forward to working with Judy as she implements her vision and moves the CDC Foundation forward to help CDC save and improve lives."
Monroe has served as CDC's deputy director for State, Tribal, Local and Territorial Support since she joined the agency in 2010. In this role, she oversees key activities and technical assistance that support the nation's health departments and the public health system. Before joining CDC, Monroe served as the state health commissioner for Indiana from 2005 to 2010.