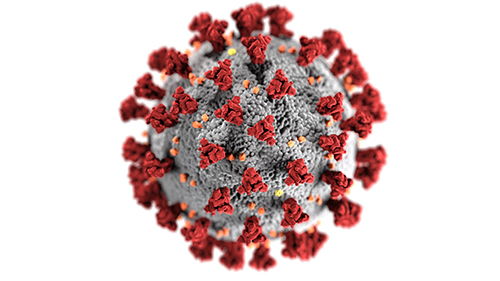 Telemedicine and Virtual Care Resources
Coverage and Reimbursement
Legal
Practice Guidelines
Photo by CDC from Pexels

General ISDH Resources
ISDH COVID-19 page includes a dashboard showing the number of cases (updated daily): https://on.in.gov/COVID19


Testing Guidelines - April 29 (PDF file)



Specimen Collection and Submission Guidelines - April 1 (PDF file)
Healthcare providers and hospitals are also reminded to please update their PPE information in EMResource to reflect any SNS distributions.

ISDH Provider Webcasts
The Indiana State Department of Health (ISDH) invites you to participate in a series of webcasts for healthcare providers regarding the COVID-19 outbreak. Webcasts are now available on any browser. The webcasts are presented by Lindsay Weaver, MD, FACEP, ISDH Chief Medical Officer.

Visit https://isdh.pividal.tv/ to view live and recorded sessions – click on COVID-19 to view the recordings. Check your IAFP Today email newsletter for info on upcoming live presentations.
Additional News & Resources by date:
November 3
The Indiana Department of Health announced today that Hoosiers ages 5 to 11 are now eligible for a free COVID-19 vaccine.
October 12
Improving Vaccine Confidence: An AAFP Educational Series
Are the vaccines safe?
Can they alter my DNA?
Do they cause infertility?
Vaccines have contributed to significant public health advancements, but remain a topic of serious debate among some patients and health care professionals. These debates are being fueled during the current pandemic with the spread of misinformation and skepticism.
A new learning series from the AAFP breaks down vaccine science, outlines critical vaccine processes, and equips you with information to assure concerned patients and colleagues.
Find out more about the upcoming series here. You can join the broadcast live on Facebook, YouTube, or Twitter. Recordings will be available following each activity. Registration is not required.
September 24
Pfizer COVID-19 Booster Doses
The Centers for Disease Control and Prevention's (CDC's) Advisory Committee on Immunization Practices (ACIP) reviewed the U.S. FDA's amended Emergency Use Authorization of Pfizer's COVID-19 vaccine for booster doses.
August 12
AAFP, CDC, Among Others in the Medical Community Urging Pregnant Individuals to Become Vaccinated Against COVID-19

The following is a joint statement between the American Academy of Family Physicians and 21 other national health groups:
"As the leading organizations representing experts in maternal care and public health professionals that advocate and educate about vaccination, we strongly urge all pregnant individuals – along with recently pregnant, planning to become pregnant, lactating and other eligible individuals -- to be vaccinated against COVID-19.
"Pregnant individuals are at increased risk of severe COVID-19 infection, including death. With cases rising as a result of the Delta variant, the best way for pregnant individuals to protect themselves against the potential harm from COVID-19 infection is to be vaccinated.
"Maternal care experts want the best outcomes for their patients, and that means both a healthy parent and a healthy baby. Data from tens of thousands of reporting individuals have shown that the COVID-19 vaccine is both safe and effective when administered during pregnancy. The same data have been equally reassuring when it comes to infants born to vaccinated individuals. Moreover, COVID-19 vaccines have no impact on fertility.
"Pregnant individuals and those planning to become pregnant should feel confident in choosing vaccination to protect themselves, their infants, their families, and their communities."
Yesterday, the CDC came out with its own updated recommendations:
"COVID-19 vaccination is recommended for all people 12 years and older, including people who are pregnant, breastfeeding, trying to get pregnant now, or might become pregnant in the future. Evidence about the safety and effectiveness of COVID-19 vaccination during pregnancy has been growing. These data suggest that the benefits of receiving a COVID-19 vaccine outweigh any known or potential risks of vaccination during pregnancy. There is currently no evidence that any vaccines, including COVID-19 vaccines, cause fertility problems in women or men."
More information can be found here.


July 3
July 2
Head over to our Coding and Billing page for important reimbursement updates.


March 9
Expanded List Of High Risk Conditions For COVID-19 Vaccine Eligibility.


February 23
Hoosiers Age 60 And Older Now Eligible For COVID-19 Vaccine.


January 13
Hoosiers age 70 and older are now eligible to register for a COVID-19 vaccine.


January 7
Gov. Eric J. Holcomb and the Indiana Department of Health on Wednesday 1/6 announced that Hoosiers age 80 and older will be eligible to register for a free COVID-19 vaccine beginning Friday, Jan. 8.
Hoosiers age 80 and older can register beginning at 9 a.m. Friday by going to ourshot.in.gov, searching for a nearby vaccine clinic and selecting an appointment time. Appointments may also be made by calling 211. A caregiver or loved one may make an appointment on behalf of an eligible senior.
The next group to register will be those age 70 and older, followed by those 60 and older. We will share as soon as we know that eligibility has been expanded.
Read the full press release here.
View a slide set covering vaccine administration by age (PDF file).


January 1
Head over to our Coding and Billing page for important reimbursement updates for the new year.


December 18
Important COVID-19 Vaccine Update
The first round of doses of COVID-19 vaccine have successfully arrived in Indiana and healthcare workers on the frontlines around the state are getting vaccinated. Read an important update from Lindsay Weaver, MD, FACEP Chief Medical Officer, IDOH (PDF file)
Pfizer And Other Vaccine Resources (PDF file)


December 17
We know you have a lot of questions about the COVID-19 vaccines and are also likely fielding a ton of questions from your patients. The AAFP wants to make it as easy as possible for you to get the information you need for your practice and patients. The AAFP's COVID-19 vaccine webpage is your one-stop shop for all the details you need. Here is some of the information you will find on the page:
Safety and efficacy data for each approved vaccine
Status of vaccine trials
Frequently asked questions document and other patient education resources, including videos you can use to answer patient questions
State-by-state distribution plans
A link to our COVID-19 member community where you can share your experiences and ask questions
Vaccine coding and payment information
Details on the AAFP's advocacy efforts related to the COVID-19 vaccine
The AAFP updates the page regularly with the latest information about the vaccine and resources you can use in your practice, so please check back often.
If you missed the AAFP's virtual Town Hall on 12/16, you can now watch the replay. Guests were Jonathan Temte, MD, PhD, who represents the AAFP on the COVID-19 workgroup for the Centers for Disease Control and Prevention's (CDC's) Advisory Committee on Immunization Practices (ACIP), and Lee Norman, MD, secretary of the Kansas Department of Health and Environment. They discussed the COVID-19 vaccine approval process, safety and efficacy information, distribution and the role family physicians can play throughout the process.
We know that many people have reservations about getting vaccines, especially the COVID-19 vaccine. That is why earlier this year, the AAFP launched a consumer campaign aimed at reducing vaccine hesitancy and encouraging people to get their immunizations. As family physicians, we are a trusted source of information for our patients and our community, so one way we can help instill confidence in the COVID-19 vaccine is by letting people know we got vaccinated.


December 16
An overview from the AAFP of critical aspects of each state's approach to COVID-19 vaccine distribution.


December 7
COVID-19 Vaccine Information For Healthcare Professionals
Last week, the Indiana Department of Health (IDOH) sent an update to all licensed healthcare professionals on plans for the first wave of vaccinations. If you did not receive the email, we recommend that you:
confirm that it did not go to your spam or junk folder, and if it did, be sure to mark it as safe; and
confirm that the Professional Licensing Agency (PLA) has your correct email address. It is expected that vaccinations for healthcare workers will begin as soon as mid-December.
Download a COVID vaccine flyer here (PDF file)
Health Department Shares Updated CDC COVID-19 Quarantine Guidance
The Centers for Disease Control and Prevention (CDC) has updated its quarantine guidance for people exposed to COVID-19, providing two options for shortening the standard 14-day quarantine period.
Under the revised guidance:
Quarantine can end after 10 days if the person has not developed any symptoms. A test is not required.
Quarantine can end after seven days if the person tests negative for COVID-19 on day five, six or seven of the quarantine and has not developed any symptoms.
Read the CDC's full guidance here.


November 23
Call To Action: Hoosier Healthcare Heroes
Your help is needed! In late March 2020, an initial callout was sent out to all licensed healthcare professionals and many health professions training programs when COVID was first spreading throughout our homeland. The State is now re-deploying this form to all licensed healthcare professionals and students in an effort to reinforce our current Hoosier healthcare heroes and get personnel where they are needed most throughout the State.
Retirees and others who have an expired license are eligible to serve. Responding to the callout does not commit you to anything. Only YOU will have the final say as to when and in what capacity you would serve.
Please complete this form if you have any availability to serve. For FAQs on the process: please click here.
If you have further questions after reviewing the provided materials, please email bowenctr@iu.edu and we will be in touch.
New Resource for COVID-19: CDC/IDSA Real-Time Learning Network
The American Academy of Family Physicians has been selected by the CDC as a collaborator in the COVID-19 Real-Time Learning Network (RTLN). The RTLN is a collaborative effort led by the Infectious Diseases Society of America to provide access to the latest information on fighting COVID-19 by bringing together the many health care disciplines fighting this pandemic to share resources and best practices, and ultimately decrease the impact of COVID-19 and save lives. The goal of the network is to bring value, support, and guidance to healthcare providers treating COVID-19 patients through education, communication and outreach. http://covid19learningnetwork.org/


September 14
New Resource From IDSA & CDC: Call Center For Clinical Management Support

The CDC has partnered with the Infectious Disease Society of America (IDSA) to provide direct support to clinicians who have questions about the clinical management of their patients with COVID-19.
FOR WHOM? Clinicians who have questions about the clinical management of COVID-19
WHAT? Calls from clinicians will be triaged by CDC to a group of IDSA volunteer clinicians for peer-to-peer support
HOW? Clinicians may call the main CDC information line at 800-CDC-INFO (800-232-4636)
To submit your question in writing, go to www.cdc.gov/cdc-info and click on Contact Form.
Paid Leave for School Alternatives During COVID-19
With the school year beginning and many schools opting to reopen with an alternative format due to COVID-19, the Wage and Hour Division of the Department of Labor released new frequently asked questions aimed at clarifying paid leave under the Emergency Paid Sick Leave and Expanded Family and Medical leave portions of the Families First Coronavirus Response Act. Read more.
Update From HHS
First Responders Can Safely Administer Naloxone during the COVID-19 Pandemic (PDF file)


August 27
Indiana Department of Health - Health Alert Network Notification
Update on Multisystem Inflammatory Syndrome in Children (MIS-C)
(PDF file)
August 25
COVID-19: Back To School Updates
When a student, faculty or staff member can return to school - guide for school officials and healthcare providers (PDF file, updated 8/25)
Return to School chart to assist school healthcare staff and public health officials in determining if a student or faculty/staff member needs to be excluded from the facility for COVID-19 quarantine or isolation. The chart uses three criteria to determine this: close contact, symptoms, and COVID-19 test status (PDF file, updated 8/25)


August 4
Duration of Transmission-Based Precautions and Contact Tracing for Antigen Testing
Centers for Disease Control and Prevention (CDC) updates transmission-based precautions guidance
Accumulating evidence supports ending isolation and precautions for persons with COVID-19 using a symptom-based strategy. This update incorporates recent evidence to inform the duration of isolation and precautions recommended to prevent transmission of SARS-CoV-2 to others while limiting unnecessary prolonged isolation and unnecessary use of laboratory testing resources.
Read the full health alert here (PDF file, updated 7/28)
Read COVID-19 Guidance for COVID-19 Test Reporting in NBS (PDF file, updated 7/27)
Check our Practice Management page for updated Coding and Billing decision trees.


July 10
Safe School Re-Entry
ISDH supports school re-entry not only for the educational benefits but also for the mental health and well-being of students. Please note that each school corporation is establishing its own school protocols to mitigate COVID-19 at their schools and protect students and staff.
Read the full alert to find out how you can help students and staff return to school safely (PDF file).

Legionellosis Testing: Reminder for Seasonality and Building Reopenings
ISDH is alerting healthcare providers to an anticipated seasonal increase in Legionella infections combined with a potential increase in cases resulting from building re-openings. ISDH reminds all healthcare providers to test for Legionella when evaluating adults with symptoms of pneumonia, even during the COVID-19 pandemic.
Read more about testing guidelines and recommendations for providers here (PDF file).

Check our Practice Management page for updated Coding and Billing decision trees.


CDC Health Advisory: Serious Adverse Health Events Associated with Methanol-based Hand Sanitizers
Summary: Most commercially available alcohol-based hand sanitizers or rubs (ABHSR) contain either ethanol or isopropanol as active ingredients. On June 19, 2020, the U.S. Food and Drug Administration (FDA) advised consumers not to use any hand sanitizer manufactured by "Eskbiochem SA de CV" in Mexico, due to the potential presence of methanol, a "toxic alcohol", as an active ingredient, which can cause blindness and/or death when absorbed through the skin or when swallowed.
Read the full Health Advisory here (PDF file).


June 28
Check our Practice Management page for updated info about telehealth reimbursement.


June 18
IUPUI, ISDH RELEASE FINDINGS FROM 2ND PHASE OF COVID-19 TESTING IN INDIANA
Results from the second phase of a scientific study of statewide random testing aimed at measuring the spread of the novel coronavirus in Indiana show fewer active infections and a greater number of people testing positive for antibodies.
After analyzing the results of Phase 2 testing in comparison to the results of the first phase that took place in late April, IUPUI researchers determined that the statewide estimate for active infection rate was 0.6 percent -- a sharp decrease from the 1.7 percent observed in Phase 1. The estimate for antibody positivity in Phase 2 was 1.5 percent -- an increase from 1.1 percent from the Phase 1 results. View the full press release here.


June 13
PPE Available From Indiana Vendors At Discounted Rates
In response to the COVID-19 public health emergency, the Indiana State Medical Association, in collaboration with the Indiana Economic Development Corporation, created a new program to supply individual medical offices with the personal protective equipment (PPE) needed to safely treat patients and protect their staff. Physician practices of all sizes can purchase selected items at discounted rates that are comparable to bulk pricing. Find out more: https://www.ismanet.org/ISMA/Resources/PPE.aspx
WEBINAR: VaxCare Curbside Immunizations
Wednesday, June 17 at noon
In response to plummeting immunization rates due to COVID restrictions, VaxCare has developed a system where partners can begin curbside immunizations and catch up the many patients who are reticent to step into the office. This utilizes a new handheld tech that captures needed patient data, and doesn't require Wi-FI (only cellular) . The offices will choose what hours they wish to run these immunization clinics and VaxCare will make sure they have needed inventory of doses. This is expected to begin in late August to early September, in time to be competitive with pharmacies and to capture the expected surge in flu vaccine demand.
VaxCare hopes to help practices recoup revenue in these difficult times. In order to participate, however, the practice needs to be a partner. Join them for a webinar on Wednesday, June 17 at noon (Eastern) to learn what this means for you. Register now: https://lp.vaxcare.com/webinar/
May 29
Reporting Multisystem Inflammatory Syndrome In Children (MIS-C) Associated With COVID-19
May 23 - The Centers for Disease Control and Prevention (CDC) released a health advisory regarding several reported cases of multisystem inflammatory syndrome in children (MIS-C) that have been associated with novel coronavirus disease 2019 (COVID-19). As of May 22, one confirmed case has been reported in Indiana and several are under investigation.
To better characterize this newly-recognized condition in the pediatric population, healthcare providers and local health departments should report potential cases of MIS-C immediately upon first suspicion to the Indiana State Department of Health (ISDH) through the statewide surveillance system, NBS. Providers who do not have access to NBS should report directly to their local health departments. To report a suspected case, enter a Morbidity Report into NBS under the Multisystem Inflammatory Syndrome (MIS) condition. Deaths due to MIS-C should be reported immediately to the ISDH by calling the ISDH 2019 Novel Coronavirus/MIS-C Death Reporting Line at 765-860-6053.
All suspect cases reported through NBS are reviewed at ISDH; only cases that ISDH has confirmed according to the case definition below will be reported to the CDC. Providers who report suspect cases will be notified of case classification by ISDH.
Read the full health alert here, including criteria from the CDC to evaluate patients for MIS-C (PDF file).
Telehealth Coding & Billing Updates
Information provided by: Carol Hoppe, CPC, CCS-P, CPC-I
Healthcare Consultant | MedLucid Solutions, LLC
Many people have been asking how much longer telehealth will be covered by insurance. There have been only minor recent updates. A quick summary sheet of the codes used for audio/video versus telephone only visits, with the dates of service and the links where dates are mentioned, as well as the cost-sharing information.
MEDICARE REIMBURSEMENT FOR AUDIO ONLY
By now, you probably received a second payment from Medicare for any 99441-99443 codes billed prior to Medicare's decision to increase the reimbursement rates. If you have now been paid at 100% of your charged amount, but did not originally price these codes at the same level as you bill codes 99212-99214, then you will need to go back and do a Clerical Error Reopening to increase your fees and receive yet another payment to true up to the new Medicare allowable rates for these codes.
May 18
Multisystem Inflammatory Syndrome In Children (MIS-C) Associated With COVID-19
Last week, the Centers for Disease Control and Prevention (CDC) released a health advisory regarding several cases of a recently reported multisystem inflammatory syndrome in children (MIS-C) that has been associated with coronavirus disease 2019 (COVID-19). At this time, there is limited information available about risk factors, pathogenesis, clinical course and treatment for MIS-C. The CDC requests that healthcare providers report suspected cases to public health authorities to better characterize this newly-recognized condition in the pediatric population.
Starting today, May 18, the Indiana State Department of Health (ISDH) will enable the reporting of suspected MIS-C cases through the NBS statewide surveillance system. This is in addition to cases of COVID-19, which is already reportable. Providers who do not have access to NBS should report suspected cases directly to their local health departments. Indiana reported its first case of MIS-C today.
Read the full ISDH Health Alert here (PDF file)
How to report a suspected case (PDF file)
CDC COCA Call On MIS-C
Tuesday, May 19, 2020 at 2:00-3:30 PM Eastern Time.
Instructions for joining the call can be found in this PDF file.
CDC will discuss the clinical characteristics of MIS-C, how cases have been diagnosed and treated, and how clinicians are responding to recently reported cases associated with COVID-19.
Additional PPE Now Available Through Local Health Departments
ISDH has begun distributing a recent large delivery of PPE, including N95s, surgical masks and face shields, through local health departments. These supplies are being made available to medical and other health care professionals who are not associated with a hospital or who otherwise do not have access to these supplies. Based on these mask recommendations, ISDH has also asked local health departments to distribute N95 respirators only to professionals who conduct aerosol-generating procedures and to limit the quantities of each item based on the number of staff in each medical office. If you need these supplies, contact your local health department now to submit a request and coordinate pick-up. Contact information for each local health department is available here.
PLEASE NOTE: Some of the N95s that were received have not been approved for use as N95 respirators. If you have already received masks from your local health department, you should refer to this visual fact sheet to determine whether your masks are approved for use as N95 respirators. The document includes links to emergency use authorizations, product standards and user instructions.
Conserving And Reusing PPE
ISDH has partnered with the Battelle Memorial Institute to bring the Battelle Critical Care Decontamination System (CCDS) to Indiana. This system will enable physicians and others to decontaminate N95 respirators up to 20 times. This system is available for use free of charge to providers and facilities across Indiana.
To use the Battelle CCDS, physicians must enroll in this program. After enrollees complete the enrollment form, Battelle will email links to the enrollment contract, instructions, and their Battelle point of contact (POC). Please see this presentation and this letter for more information on using the Battelle system.
Amazon Gives FPs Priority Access To COVID-19 Supplies
May 15, 2020 — Thanks to a collaborative effort by the AAFP and Amazon, Amazon Business is opening its COVID-19 Supplies store to individual physicians, allowing Academy members to purchase much-needed personal protective equipment and other medical supplies. Read more.
May 11
Coding and Billing Updates
See updated payer grids for Indiana, Other States and FQHC/RHCs attached that reflect these changes.
The latest CMS interim rule released on 4/30, now allows for the use of CPT times if billing an office/outpatient E/M based on total time during the PHE.
https://www.cms.gov/files/document/covid-medicare-and-medicaid-ifc2.pdf
BACKGROUND: Z. Time Used for Level Selection for Office/Outpatient Evaluation and Management Services Furnished Via Medicare Telehealth In the March 31st COVID-19 IFC (85 FR 19268 through 19269), for the duration of the PHE for the COVID-19 pandemic, we revised our policy to specify that the office/outpatient E/M level selection for office/outpatient E/M services when furnished via telehealth can be based on MDM or time, with time defined as all of the time associated with the E/M on the day of the encounter. We stated that currently there are typical times associated with the office/outpatient E/M visits, and that those times are what should be met for purposes of level selection. We stated that typical times associated with the office/outpatient E/M visits were available as a public use file at https://www.cms.gov/Medicare/Medicare-Fee-for-ServicePayment/PhysicianFeeSched/PFS-Federal-Regulation-Notices-Items/CMS-1715-F. Members of the physician community have brought to our attention that the policy announced in the March 31st COVID-19 IFC relies on typical times listed in our public use file even when those times do not align with the typical times included in the office/outpatient E/M code descriptors. We agree that discrepancies between times can be confusing. We believe that, because the times are being used for the purpose of choosing which level of office/outpatient E/M CPT code to bill, the times listed in the codes themselves would be most appropriate for the purpose. Therefore, we are finalizing on an interim basis, for the duration of the PHE for the COVID-19 pandemic, that the typical times for purposes of level selection for an office/outpatient E/M are the times listed in the CPT code descriptor.
UHC Updated Telehealth Audio-Visual Requirements
Starting May 11, 2020, telehealth visits for UHC Medicare Advantage members, including DSNP members, must be an interactive audio-video visit (such as Zoom, FaceTime, Skype, Google Duo or dedicated telehealth solutions) to qualify for reimbursement, except for certain audio-only visits classified by CMS on May 1, 2020. Medicare fee schedule rates for audio-only evaluation and management codes (99441-99443) have been adjusted retroactively for dates of service March 1, 2020 or later, such that reimbursement aligns with in-office fee schedule rates for comparable codes.
Cost share for both covered interactive audio-video telehealth visits and audio-only telehealth visits will continue to be waived.
Waiving Cost Share for UHC Medicare Advantage Members
UnitedHealthcare is waiving cost share (copays, coinsurance and deductibles) for UnitedHealthcare Medicare Advantage plan members for all covered office-based professional services performed by both primary care physicians and specialists with dates of service starting May 11, 2020 until at least Sept. 30, 2020. Waiving cost share for primary care and specialty care can make it easier for members to get the care they need, however they choose to access it.
This applies to all UnitedHealthcare Medicare Advantage members, including Group and all Special Needs Plan (SNP) members. More information about the Medicare Advantage cost share can be found here.
May 1
Retired physicians and others who are interested in helping with contact tracing should email COVID-19CT@isdh.in.gov as soon as possible.
Coding & Billing Updates
Information provided by: Carol Hoppe, CPC, CCS-P, CPC-I
Healthcare Consultant | MedLucid Solutions, LLC
CMS Payments
CMS has agreed to pay telephone/audio-only visits matching payments for similar office and outpatient visits. "This would increase payments for these services from a range of about $14-$41 to about $46-$110. The payments are retroactive to March 1, 2020."

What has not been published yet, and WPS has not yet confirmed, is whether CMS will instruct the MACs to simply reprocess all of the claims submitted thus far or whether providers will need to resubmit for additional payment. Stay tuned for more information.


IHCP Adds Coverage Of Certain Services For Medicare Crossover Claims
Effective immediately, retroactive to dates of service (DOS) on or after March 6, 2020, the IHCP will cover certain telephone and virtual check-in services for crossover claims for individuals dually eligible for Medicare and Medicaid. In response to the current public health emergency, the Centers for Medicare & Medicaid Services (CMS) authorized use of certain telephone visit codes and virtual check-ins as part of their telemedicine policy (also referred to as telehealth by the CMS). Crossover claims that previously denied may be resubmitted for reimbursement

View an updated Indiana Telemedicine Decision Tree here (PDF file).
Decision Trees for FQHC and other states (PDF files).


IHCP COVID-19 Response: IHCP Announces Temporary Provider Enrollment Recertification Change
In response to the ongoing coronavirus disease 2019 (COVID-19) pandemic, the Indiana Health Coverage Programs (IHCP) is implementing an additional temporary change to provider enrollment procedures. Providers that are required to update their license, certification, or insurance between March 1, 2020, and the end of the State emergency declaration will now be required to update their certification after the conclusion of the emergency declaration. Enrollments that were terminated since March 1, 2020, due to failure to recertify will be reactivated and will be required to recertify after the conclusion of the emergency declaration. Providers will be notified of a new due date to submit their updated certification and will have at least 30 days from the notification to recertify.
New Website Provides Hoosiers Free Expert Mental Health Resources During COVID-19
BeWellIndiana.org was curated from mental health experts across the state; will be useful to Hoosiers coping with issues during and post-pandemic
INDIANAPOLIS – The Indiana Family and Social Services Administration today launched a new website, BeWellIndiana.org, that will provide Hoosiers with free mental health resources that have been vetted by experts. The site is designed to address the increase in anxiety, depression and other mental health issues caused by the pandemic, including both first-time issues as well as preexisting mental health concerns.
Initially, BeWellIndiana.org will focus on the various mental health challenges due to COVID-19, but will be updated regularly and will continue to evolve as a resource beyond the current crisis.
Summary For HRSA COVID-19 Claims Reimbursement To Health Care Providers And Facilities For Testing And Treatment Of The Uninsured
As part of the FFCRA and CARES Act, the U.S. Department of Health and Human Services (HHS) will provide claims reimbursement to reimburse health care providers for testing uninsured individuals for COVID-19 and treating uninsured individuals with a COVID-19 diagnosis for dates of service or admittance on or after February 4, 2020. Read more.
April 25
Telehealth Billing Updates
April 22
FDA Details Authorized Treatment Pathways and Collection Requirements for Administration of COVID-19 Convalescent Plasma
As the number of infections from severe acute respiratory syndrome coronavirus 2, the virus that causes COVID-19, continues to rise globally, interest in effective treatment options remains a concerted focus internationally. One potential treatment option that holds promise is the use of convalescent plasma. The FDA's recently released "Investigational COVID-19 Convalescent Plasma, Guidance for Industry" for health care providers and investigators establishes a process to study whether convalescent plasma collected from recovered COVID-19 patients might be an effective treatment approach. Read More.

ISDH Issues Guidance on Unproven Antibody Tests
Last month, the FDA changed its regulations to make it easier for companies to sell novel coronavirus antibody tests. To date, only four companies (Cellex, Inc.; Mount Sinai Laboratory; Chembio Diagnostic System, Inc.; and Ortho Clinical Diagnostics, Inc.) have received FDA approval for their antibody tests; most others are still seeking validation from the CDC and the FDA for the tests they are marketing. The ISDH has created a list of helpful FAQs about these coronavirus antibody tests.

Survey: Impacts of the COVID-19 Pandemic on Family Physicians
The heroic actions of family physicians on the frontlines of health care are essential now more than ever, and the AAFP National Research Network is committed to understanding how physicians and their practices are being affected by the ongoing COVID-19 pandemic. In collaboration with the Larry A. Green Center and the Robert Graham Center, the AAFP National Research Network is disseminating a weekly survey to physicians to gather important information from physicians as they continue to care for patients, families and communities during these difficult times.
Click here to register to receive the five-minute survey. A unique link will be sent to you every Friday from "AAFP National Research Network."

Indiana Health Care Advance Directives and Financial Powers of Attorney for Health Care Providers
COVID-19 Physicians, nurses, and other health care providers serving on the front lines of COVID care are giving more thought to creating or updating their estate planning documents.
Sean Fahey, an Indiana board certified estate planning attorney with Hall Render, in Indianapolis is offering an express process to create or update Indiana health care advance directives and financial powers of attorneys for health care providers. The steps include a brief 10-15 minute phone call, document preparation, email of documents, and execution assistance for:
Durable Powers of Attorneys
Appointments of Health Care Representatives
Living Will Declarations
During the state of emergency, Sean is charging a flat fee of $25 per document. This is lower than many online options. Depending on the inquiry, he can assist with creating and executing Wills for health care providers. During the state of emergency, Sean is charging a flat fee of $200 per simple Will document.
Execution of estate planning documents can be done via audio/video during the state of emergency. Indiana now allows for notarizing and executing estate planning documents via video/audio during the state of emergency, provided that the documents are re-executed 90 days after it ends.
If you are interested in this or have questions, please contact Sean at sfahey@hallrender.com or 317-977-1472.
April 2
CMS WEBINAR (Friday 4/3 at 12:30pm ET)
The next call in the new CMS series for physicians: Lessons from The Front Lines: COVID-19 will take place this Friday, April 3rd from 12:30 – 2 PM EST and the topic of discussion is: COVID-19 Flexibilities. We invite you to join us to share your ideas, strategies, and insights with one another. Conference lines are limited. You are highly encouraged to join via audio webcast, either on your computer or smartphone web browser instead of dialing in.
Webcast Streaming OR Participant Dial-In: (877) 251-0301 (Access Code: 2674453)
WEEKLY AAFP CME (Fridays at 8pm ET)
The AAFP is launching a weekly CME series beginning this Friday, April 3 at 8 pm ET. Course Chair, former AAFP Vaccine Science Fellow, and CDC Epidemic Intelligence Service Officer, Nina Ahmad, MD will be joined by special guests each Friday to cover clinical topics and perspectives for COVID-19. Viewers can ask their questions live and earn 1 CME credit for participating.
The first session will be: "COVID-19 Overview: Where We Are and Where We Are Going" with infectious disease expert, Laura Jorhden, MD sharing her first-hand experience of the #COVID19 pandemic as it developed in China.
Facebook - www.facebook.com/familymed/videos/145112716929197
YouTube - www.youtube.com/watch?v=d1DFk21oIoc
Twitter - twitter.com/aafp
ACCELERATED PAYMENTS AND THE $100 BILLION HEALTH CARE RELIEF FUND
(Wednesday, April 8 at 1pm ET)
Join Hall Render for a 30 to 45-minute information briefing on the $100 billion health care fund, the CMS accelerated payment program and other key funding provisions included in the CARES Act. The briefing will also include recommendations about what you can do now to ensure your organization is prepared to access funding as soon as possible. Register here.
April 1
UPDATE ON THIS WEEK'S CMS GUIDANCE
CMS announced new guidance and regulations on Monday. One key change was that CMS will pay parity on office visit codes (i.e. 9921x) if delivered by telehealth. Before they paid at the facility fee level. To submit a claim to get the appropriate payment, you need to use your normal Place of Service code (11 - office) and a 95 modifier. DO NOT USE Place of Service 02 - telehealth, which was the guidance. If you do you will get the lower facility fee rate. The AAFP is checking to see if practices can re-submit claims already submitted with POS 02. You can find a summary of the changes here.
PRIVATE PAYER FAQ's AND POLICIES
The AAFP is closely monitoring private payer policies regarding the COVID-19 pandemic, and has compiled a list of frequently asked questions (5 page PDF), and a table of private payer payment policies (1 page PDF), based on information on each payer's respective website.
RESOURCES TO SUPPORT THE HEALTH & WELL-BEING OF CLINICIANS DURING THE COVID-19 OUTBREAK
In the face of the unprecedented challenges created by the COVID-19 pandemic and the accompanying global public health emergency, the National Academy of Medicine has compiled a list of resources for physicians and other providers. These resources offer more information on how to support your health and well-being during public health emergencies, including the COVID-19 response.
TREATMENT FOR OPIOID USE DISORDER
As the situation with COVID-19 rapidly evolves, SAMHSA is promoting the use of evidence-based resources and practices related to the virus. View resources here.
Providers Clinical Support System Webinar: Telemedicine-Delivered OUD During COVID-19. Register here. This webinar is scheduled for Thursday, April 2 at 4pm ET. It will be recorded and available on the main PCSS website.
TELEMEDICINE DURING COVID-19
Our partners at Hall Render presented Navigating the Use of Telemedicine During the COVID-19 State of Emergency on Tuesday and have made the recording available for viewing online.
COVID-19 RESPONSE ECHO
If you wanted to participate in the COVID-19 Response ECHO this morning but couldn't, you're in luck! All sessions will be recorded and available for viewing within 24 hours of recording. Interested participants should register online and you will be sent the link to participate or view the recording. There will be at least 6 sessions.
March 31
CENTERS FOR MEDICARE AND MEDICAID SERVICES (CMS) - New!
So much has been happening and we know it is hard to keep up. Yesterday, we received the following information from Shawn Martin at AAFP.
Earlier today, the Centers for Medicare and Medicaid Services (CMS) announced a series of changes to Medicare benefit and payment policies. Included in the announcement was a change in payment policy whereby CMS will begin paying for telephone-only visits conducted by physicians.
Achieving this change in payment policy has been a priority for the AAFP and we specifically requested this policy change in a letter to CMS. You can read about the new CMS policies here.
Other important updates should have arrived in your email from Dr. LeRoy yesterday.
AAFP TOWN HALL MEETING
AAFP President Dr. Gary LeRoy and AAFP SVP Advocacy Shawn Martin will join AAFP SVP Dr. Julie Wood to provide an overview of recently announced CMS accelerated payments, the CARES Act and what you can be doing now to position yourself to receive relief funding, followed by an open Q&A session. Wednesday at 8pm (7pm Central).
Facebook - www.facebook.com/familymed/videos/527211657978924
YouTube - www.youtube.com/watch?v=c1PMGhsKKP4
Twitter - twitter.com/aafp
CDC HEALTH ADVISORY
Severe Illness Associated with Using Non-Pharmaceutical Chloroquine Phosphate to Prevent and Treat Coronavirus Disease 2019 (COVID-19)
Chloroquine phosphate, when used without a prescription and supervision of a healthcare provider, can cause serious health consequences, including death. Clinicians and public health officials should discourage the public from misusing non-pharmaceutical chloroquine phosphate (a chemical used in home aquariums). Clinicians should advise patients and the public that chloroquine, and the related compound hydroxychloroquine, should be used only under the supervision of a healthcare provider as prescribed medications.
Read the full Health Advisory here (PDF file).
March 20
INSURERS BEGINNING TO TEMPORARILY EXPAND TELEHEALTH POLICIES
Effective, 3/18, UnitedHealthcare has added flexibility to their telehealth policies to make it easier for patients to connect with their family physicians. For the next 90 days, all eligible in-network medical providers who have the ability and want to connect with their patients through synchronous virtual care (live video-conferencing) can do so. UHC will waive member cost-sharing for COVID-19 related visits. This coverage applies to patients with UHC Medicare Advantage, Medicaid and commercial coverage.
Similarly, Humana's Medicare Advantage, Medicaid and commercial employer-sponsored plans will also fully cover telemedicine visits for all urgent care needs for the next 90 days. Testing at a lab which follows CDC lab recommendations is also fully covered.
Effective immediately, Cigna will waive customers' out-of-pocket costs for COVID-19 testing and testing-related visits with in-network providers, whether at a doctor's office, urgent care clinic, emergency room or via telehealth, through May 31, 2020. This enhanced insurance coverage includes customers in the United States who are covered under Cigna employer/union sponsored group insurance plans, globally mobile plans, Medicare Advantage, Medicaid and the Individual and Family plans. Cigna has expanded its telehealth policy.
Members should see the respective provider websites for complete details.
INDIANA MEDICAID TEMPORARILY EXPANDS TELEHEALTH COVERAGE
On March 19, 2020, the Family and Social Services Administration announced Indiana Medicaid will temporarily cover telephone and telemedicine interactions between Medicaid beneficiaries and health care providers. These services will be reimbursed as if it was a face to face encounter.
Recent ISDH Updates:
New authorization process to request COVID-19 testing at the Indiana State Department of Health Laboratories (March 18)
ISDH Testing Guidelines (March 18)
March 17
BREAKING: CMS ANNOUNCES EXPANSION OF TELEHEALTH WITH 1135 WAIVER
CMS, under this new waiver, states that Medicare can pay for office, hospital, and other visits furnished via telehealth across the country and including in patients' places of residence starting March 6, 2020. A range of providers, such as doctors, nurse practitioners, clinical psychologists, and licensed clinical social workers, will be able to offer telehealth to their patients. Additionally, the HHS Office of Inspector General (OIG) is providing flexibility for healthcare providers to reduce or waive cost-sharing for telehealth visits paid by federal healthcare programs. See the CMS release for complete details.
AAFP REQUESTS MEETING WITH VICE PRESIDENT MIKE PENCE AND COVID-19 TASK FORCE
"The AAFP, on behalf of our 134,600 members, formally requests a direct meeting with you (Vice President Mike Pence) and members of the White House Coronavirus Task Force to share concerns we are hearing from our members and discuss the immediate and necessary steps that should be taken to inform, equip and empower family physicians as they prepare to care for thousands of patients impacted by COVID-19 in the coming days," the letter added.
The Academy expects to participate in such a meeting with the task force on March 18.
AAFP News: https://www.aafp.org/news/government-medicine/20200316covidadvocacy.html?cmpid=em_FFFM_20200317
AAFP CALLS ON CONGRESS FOR ENHANCED COVERAGE OF TELEHEALTH SERVICES
Earlier today, the AAFP issued a public statement regarding the need for new policies that will enhance coverage and payment for telemedicine and virtual care. The statement calls on all health plans – public, private, ERISA and Medicaid – expand their policies in four key areas:
Align Telehealth Coverage & Payment Policies with the CMS Directive
Expand Coverage & Payment of Virtual Check-ins and e-visits
Establish Parity for Telehealth Visits
Amend Contract Language to Facilitate Virtual Care