Education & Practice Management
Please check our Events page for upcoming live education and practice management opportunities.
Interested in speaking at an IAFP meeting? Click here.
---
OPIOID ABUSE DISORDER ONLINE ECHO CLINIC THROUGH INDIANA UNIVERSITY SEEKS PARTICIPANTS
Project ECHO would like to invite you to participate in the Opioid Use Disorder TeleECHO Clinic. The project's goal is to provide case-based education and mentorship in the clinical management of opioid use disorders (OUDs) in order to build capacity for delivery of high quality best-practice care. This service is free of charge to participating providers. For more information visit: https://oudecho.iu.edu/

HOV4T Resource Library Update
November 28, 2017 - The Highlight on VACCINATIONS 4 TEENS Resource Library was developed to help you and your care teams educate teen patients and their families about the importance of receiving Centers for Disease Control and Prevention (CDC)-recommended vaccinations. The materials were just updated to reflect new national teen vaccination statistics. Access the Resource Library – which includes appointment reminders, videos, posters and more – at www.aafpfoundation.org/vaccinations4teens.
Landmark Legislation Alters How Medicare Will Reimburse Physicians
The Medicare Access and CHIP Reauthorization Act of 2015 (MACRA) passed by an overwhelming bipartisan majority in Congress and was signed into law by President Barack Obama on April 16, 2015. Visit the AAFP's website for information and resources relating to this legislation, including a 60-second overview; a three part series including a big picture overview, preparation guide and tips on maximizing payments; important dates; acronyms; and a readiness assessment tool!
US Department of Transportation Federal Motor Carrier Safety Administration National Registry of Certified Medical Examiners Training ("DOT Training")
On-Demand DOT Training Available Now! May 21, 2014 was the deadline by which physicians who wish to examine commercial drivers must be listed on the National Registry of Certified Medical Examiners (National Registry), a new Federal Motor Carrier Safety Administration (FMCSA) program. Only medical examiners that have completed training and successfully passed a test on FMCSA's physical qualification standards will be listed on the National Registry.
We are working with the Iowa AFP to offer you on-demand online training that will prepare you to take the test. Find out more and register now.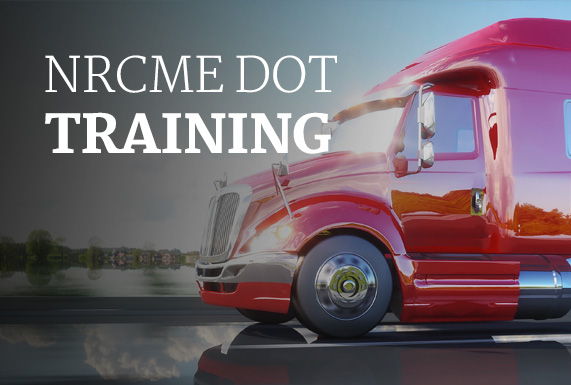 AAFP & ABFM Links
AAFP CME Records & Reporting - AAFP members can view their CME record and report their CME on this interactive section of the AAFP website.
CME Center - Search the AAFP website for live CME courses at a time and location convenient for you. You may search by date and/or location for courses in the next 12 months.
AAFP CME - Prepare for your boards, maintain certification, or enhance your clinical skills with family medicine CME produced by the AAFP.
ABFM Initial Certification - Candidates seeking certification must meet the eligibility criteria specified by the ABFM.
Maintenance of Certification - The ABFM MC-FP service is the means by which the ABFM continually assesses Diplomates.
ICD-10 Information
On July 6, 2015, CMS announced a concession in the transition from ICD-9 to ICD-10. The announcement states that for one year past the October 1, 2015 deadline, CMS will not deny payments to doctors because they didn't use a sufficiently specific ICD-10 code after the new code set is implemented. Additionally, CMS said that providers will be able to apply for advance payment in the event that Medicare Part B contractors aren't able to process claims because of ICD-10 implementation.
CMS also announced the creation of an ICD-10 Ombudsman and various online resources and guidance to aid the medical community in the transition.
The AAFP has ICD-10 resources on its website. CMS' free help includes the "Road to 10" aimed specifically at smaller physician practices with primers for clinical documentation, clinical scenarios, and other specialty-specific resources to help with implementation. CMS also has more resources available here.
POST (Physician Orders for Scope of Treatment)
The Indiana POST Program is an advance care planning tool that helps ensure treatment preferences are honored. It is designed for patients with serious illness. Preferences for life sustaining treatments including resuscitation, medical interventions (e.g., comfort care, hospitalization, intubation, mechanical ventilation), antibiotics, and artificial nutrition are documented as medical orders on the POST form. It must be reviewed and signed by a physician to be activated. This form transfers throughout the health care system and the orders are valid in all settings. Click here to visit the POST website where you can download the form, watch a video presentation, and find out more information.
The Indiana State Department of Health also has resources and forms available at its Advance Directives Resource Center page.
Promoting Smokefree Pregnancies in Indiana Toolkit
The Promoting Smokefree Pregnancies in Indiana Toolkit is now available. This resource, designed for direct service providers and community partners, is the culmination of extensive research about what works to reduce prenatal tobacco smoke exposure. It includes practical ideas that can be implemented in a number of settings by professionals in many different roles. Click here for more information.
Affordable Care Act and Health Insurance Marketplace Resources
Check your member email newsletter, IAFP Today, for ongoing updates, links, and resources.
Reminder About Death Certificate Laws for IAFP Members
The death certificate law passed in 2011 continues to be the subject of questions from members. To be of assistance the IAFP compiled a review of the statutes on death certificates to help remind members of their duties. Click here to read it now.