Education & Practice Management
Opioid Education Requirements
Beginning July 1, 2019, each physician or osteopathic physician renewing their controlled substances registration (CSR) will need to have completed two (2) hours of continuing education in the topic of opioid prescribing and opioid abuse. Providers must renew their license and CSR by Oct 31 which is the deadline by which they must have completed the 2 hour education requirement. The 2 opioid CME credits can have been earned any time during the past 2 years. MAT education does count towards the requirements. Out of state education also counts e.g. an opioid-related activity completed at the AAFP's FMX meeting.
Licensees will not need to submit certificates of completion. Instead, they will attest on their renewal form that the hours have been completed. The Medical Licensing Board may then audit up to 10% of licensees to ensure compliance. Licensees should retain their certificates of completion for up to 3 years from the date of renewal.
IAFP members who watch both activities below will meet the opioid education requirements and we can supply a certificate upon request. Please email us with the answers to the following questions which can be found in Dr. LaHood's presentation. We will then send you your certificate by email.
Approximately how many million Americans misuse prescription opioids per year?
Name one example of an exception to Indiana's 7-day Opioid Prescribing Law
Opioid Prescribing Activity & Resources
In December 2018, IAFP member Amy LaHood, MD, presented a CME activity entitled "Responsible Pain Management: Prescribing Opioids In Your Practice" at the IAFP's Winter CME Weekend. You can view a recording of this presentation by clicking on the image on the left. Download the slide set here, containing background information about the US opioid crisis, and recaps of the following Indiana Opioid Laws:
2014 – Chronic Opioid Prescribing Law
2017 – 7 Day Prescribing Law
2018 – CME requirement
2018 – INSPECT requirement
AAFP CME Webcast: Assisting Patients With Opioid Addiction Treatment
Members may watch this free webcast to develop a patient-centered approach to treating opioid addiction and earn 1 AAFP Prescribed credit. This activity is free for AAFP members.
Learning Objectives:
After completing this CME activity, you should be able to:
Outline the problems associated with opioids, including addiction.
Outline nonpharmacologic and pharmacologic approaches to opioid addiction, including the FDA-approved medications methadone, buprenorphine, and naltrexone.
Consider the benefits and challenges of becoming an FDA-waived physician for medication-assisted treatment of opioid addiction.
Develop a patient-centered approach to the patient with opioid addiction.
INSPECT Update
A new law will took effect on Tuesday, January 1, 2019, requiring prescribers of controlled substances in Indiana to register with INSPECT, Indiana's prescription drug monitoring program.
The new law applies to all Indiana prescribers holding a controlled substance license. However, if your health care facility has integrated its electronic health records (EHRs) with INSPECT, you are already registered and do not need to do anything more.
Click here to learn more about registering for INSPECT.
Future Dates To Remember: Starting on the following dates, Indiana prescribers are required to start checking patients' INSPECT history each time they prescribe an opioid or benzodiazepine:
Now: Facilities with INSPECT-integrated EHRs, hospital emergency departments, and pain-management clinics
Jan. 1, 2020: Hospitals
Jan. 1, 2021: All Indiana practitioners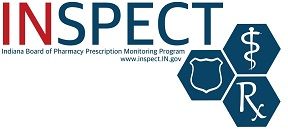 Project ECHO
FREE ONLINE ECHO CLINICS THROUGH INDIANA UNIVERSITY SEEKING PARTICIPANTS

The Richard M. Fairbanks School of Public Health ECHO Center at IUPUI provides specialty education and training to primary care providers interested in treating their patients with complex and chronic conditions, building their capacity to offer high quality, best-practice care locally.

The Fairbanks School of Public Health ECHO Center at IUPUI currently hosts these ECHO programs:
Hepatitis C (HCV) ECHO meets every 1st and 3rd Thursday of the month from 12:30-2:00 pm ET
LGBTQ+ ECHO meets every 2nd and 4th Wednesday of the month from 2:30-4:00pm ET
HIV ECHO launched on February 14, 2019, and meets on the 2nd Thursday of the month from 8:30am-10:00am ET and on the 4th Thursday from 12:30-2:00pm ET
There is no charge to participants.
Find out more here.
The Opioid ECHO (Extension for Community Healthcare Outcomes) project is a cost-free partnership between primary care providers and Indiana University specialists to improve the treatment of opioid use disorders in rural and underserved areas.
- General OUD prescriber ECHO series is on Wednesdays from noon-1:30pm.
There is no charge to participants.
Find out more about the Opioid Use Disorder ECHO clinic here.
HOV4T Resource Library Update
November 28, 2017 - The Highlight on VACCINATIONS 4 TEENS Resource Library was developed to help you and your care teams educate teen patients and their families about the importance of receiving Centers for Disease Control and Prevention (CDC)-recommended vaccinations. The materials were just updated to reflect new national teen vaccination statistics. Access the Resource Library – which includes appointment reminders, videos, posters and more – at www.aafpfoundation.org/vaccinations4teens.
Landmark Legislation Alters How Medicare Will Reimburse Physicians
The Medicare Access and CHIP Reauthorization Act of 2015 (MACRA) passed by an overwhelming bipartisan majority in Congress and was signed into law by President Barack Obama on April 16, 2015. Visit the AAFP's website for information and resources relating to this legislation, including a 60-second overview; a three part series including a big picture overview, preparation guide and tips on maximizing payments; important dates; acronyms; and a readiness assessment tool!
US Department of Transportation Federal Motor Carrier Safety Administration National Registry of Certified Medical Examiners Training ("DOT Training")
On-Demand DOT Training Available Now! May 21, 2014 was the deadline by which physicians who wish to examine commercial drivers must be listed on the National Registry of Certified Medical Examiners (National Registry), a new Federal Motor Carrier Safety Administration (FMCSA) program. Only medical examiners that have completed training and successfully passed a test on FMCSA's physical qualification standards will be listed on the National Registry.
We are working with the Iowa AFP to offer you on-demand online training that will prepare you to take the test. Find out more and register now.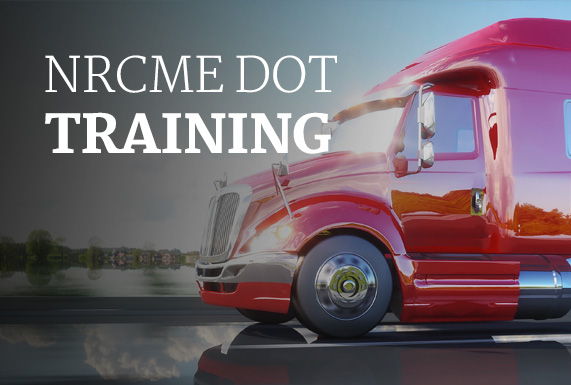 AAFP & ABFM Links
AAFP CME Records & Reporting - AAFP members can view their CME record and report their CME on this interactive section of the AAFP website.
CME Center - Search the AAFP website for live CME courses at a time and location convenient for you. You may search by date and/or location for courses in the next 12 months.
AAFP CME - Prepare for your boards, maintain certification, or enhance your clinical skills with family medicine CME produced by the AAFP.
ABFM Initial Certification - Candidates seeking certification must meet the eligibility criteria specified by the ABFM.
Maintenance of Certification - The ABFM MC-FP service is the means by which the ABFM continually assesses Diplomates.
ICD-10 Information
On July 6, 2015, CMS announced a concession in the transition from ICD-9 to ICD-10. The announcement states that for one year past the October 1, 2015 deadline, CMS will not deny payments to doctors because they didn't use a sufficiently specific ICD-10 code after the new code set is implemented. Additionally, CMS said that providers will be able to apply for advance payment in the event that Medicare Part B contractors aren't able to process claims because of ICD-10 implementation.
CMS also announced the creation of an ICD-10 Ombudsman and various online resources and guidance to aid the medical community in the transition.
The AAFP has ICD-10 resources on its website. CMS' free help includes the "Road to 10" aimed specifically at smaller physician practices with primers for clinical documentation, clinical scenarios, and other specialty-specific resources to help with implementation. CMS also has more resources available here.
POST (Physician Orders for Scope of Treatment)
The Indiana POST Program is an advance care planning tool that helps ensure treatment preferences are honored. It is designed for patients with serious illness. Preferences for life sustaining treatments including resuscitation, medical interventions (e.g., comfort care, hospitalization, intubation, mechanical ventilation), antibiotics, and artificial nutrition are documented as medical orders on the POST form. It must be reviewed and signed by a physician to be activated. This form transfers throughout the health care system and the orders are valid in all settings. Click here to visit the POST website where you can download the form, watch a video presentation, and find out more information.
The Indiana State Department of Health also has resources and forms available at its Advance Directives Resource Center page.
Promoting Smokefree Pregnancies in Indiana Toolkit
The Promoting Smokefree Pregnancies in Indiana Toolkit is now available. This resource, designed for direct service providers and community partners, is the culmination of extensive research about what works to reduce prenatal tobacco smoke exposure. It includes practical ideas that can be implemented in a number of settings by professionals in many different roles. Click here for more information.
Affordable Care Act and Health Insurance Marketplace Resources
Check your member email newsletter, IAFP Today, for ongoing updates, links, and resources.
Reminder About Death Certificate Laws for IAFP Members
The death certificate law passed in 2011 continues to be the subject of questions from members. To be of assistance the IAFP compiled a review of the statutes on death certificates to help remind members of their duties. Click here to read it now.