Education & Practice Management
On-Demand Webcourses Offer AAFP Prescribed CME Credit

Course Type: On-Demand Webcourse | Number of Credits: 1 | Credit Type: CME/AAFP/MOC

This webcourse, "A NEW DAWN IN ALZHEIMER'S DISEASE MANAGEMENT: Recent Advances in Diagnosis and Treatment" will provide the latest AD clinical developments in a manner that is most relevant to the primary care setting and will provide access to AD resources and experts to help prepare them for the potential sea change in AD management.
FACULTY: Sharon Cohen, MD, FRCPC; R. Scott Turner, MD, PhD
PROVIDER: Jointly provided by the Potomac Center for Medical Education and Rockpointe
SUPPORTER: This program is supported by an independent educational grant from Eisai, Inc.

Obesity: The Disease and Its Management
Course Type: On-Demand Webcourse
Number of Credits: 1 | Credit Type: CME/MOC/MIPS/AAFP
The educational program "Obesity: The Disease and Its Management" will provide clinicians with a greater understanding of the disease of obesity, includiiologic effects, and management strategies, including the efficacy and safety of anti-obesity medications and how and when to incorporate them into individualized management plans.

Improving Cardiovascular Outcomes in T2DM: Personalizing Antihyperglycemic Therapy
Course Type: On-Demand Webcourse | Number of Credits: 1
Credit Type: CME/AAFP/MOC/MIPS
The educational program Improving Cardiovascular Outcomes in T2DM: Personalizing Antihyperglycemic Therapy will familiarize primary care physicians with the pathophysiology of CVD in T2DM, results of cardiovascular outcomes trials of antihyperglycemics, and recommendations from several societies regarding the use of these agents in patients with T2DM who have or are at risk for CVD.

Opioid Education Requirements

Beginning July 1, 2019, each physician or osteopathic physician renewing their controlled substances registration (CSR) will need to have completed two (2) hours of continuing education in the topic of opioid prescribing and opioid abuse. Providers must renew their license and CSR by Oct 31 of each odd numbered year, which is the deadline by which they must have completed the 2 hour education requirement.
Update: An Executive Order signed by Gov. Eric J. Holcomb on September 30, 2021, extends the deadline for license renewals and opioid CME requirements. Physicians and osteopathic physicians will be afforded an additional thirty (30) days past the October 31, 2021, deadline for renewal of his or her medical license and any license for prescriptive authority including any affiliate Controlled Substance Registry. The new deadline is November 30, 2021.

The 2 opioid CME credits can have been earned any time during the past 2 years. MAT education counts towards the requirements. Out of state education also counts, e.g. an opioid-related activity completed at the AAFP's FMX meeting.
Licensees will not need to submit certificates of completion. Instead, they will attest on their renewal form that the hours have been completed. The Medical Licensing Board may then audit up to 10% of licensees to ensure compliance. Licensees should retain their certificates of completion for up to 3 years from the date of renewal. Read more here.
The free opioid education options below will fulfill the Indiana opioid education mandate. Members may watch a webcast or listen to a podcast. These activities are free for IAFP/AAFP members.
-----
Medication Assisted Treatment of Substance Use Disorder
In March 2021, Charles Platz, MD, presented two webinars to IAFP members discussing the opioid abuse crisis and what family physicians can do to help. The first hour focused on chronic pain and opioid prescribing; the second hour looked at addictions with a focus on the role of buprenorphine in the primary care office. These activities are now approved for AAFP CME credit.

Learning objectives: Upon completion of this activity, the participant will be able to:
Discuss how we got to our current crisis of opioid use
Review the difference between dependence and addiction
Understand Substance Use Disorder (SUD) as a chronic medical condition
Discuss brain changes associated with Substance Use Disorder
Understand different types of Medication Assisted Treatment (MAT) for opioid addiction
About the speaker: Dr. Platz has been a practicing Family Physician for 29 years on the northeast side of Indianapolis and a DATA 2000 waivered buprenorphine prescriber for 12 years. He is employed by Community Health Network in Indianapolis, and has had several leadership positions with the Network, currently serving as the medical director for Controlled Substance Resources. In this role he has been involved with helping employed providers and Network prescribers improve the safety of Community's acute and chronic pain management, as well as other issues with controlled substances.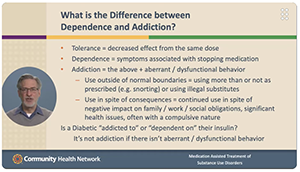 Part 1: https://vimeo.com/529124430

Part 2: https://vimeo.com/529126718
-----
Alternative options for opioid prescribing CME that offer AAFP Prescribed credits:
SCOPE of Pain: Safer/Competent Opioid Prescribing Education
Patient Case Study | Time to Complete: 2 hours
Released: March 1, 2020 and reviewed September 30, 2021 | Expires: September 30, 2022
Maximum Credits: 2.00 AMA PRA Category 1 Credits TM | 2.00 AAFP Prescribed Credits
SCOPE of Pain: Podcast Training
Patient Case Study | Time to Complete: 2.25 hours
Released: April 20, 2020 and reviewed September 30, 2021 | Expires: September 30, 2022
Maximum Credits: 2.25 AMA PRA Category 1 Credits TM | 2.25 AAFP Prescribed Credits
---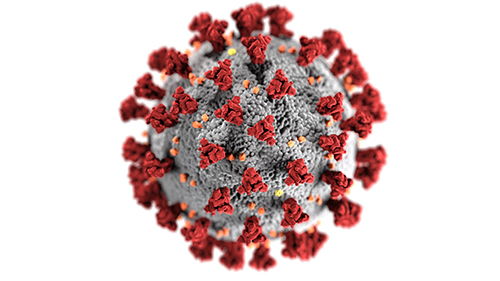 COVID-19 Resources
Visit the AAFP's and the Indiana Department of Health's COVID-19 pages for the latest updates and resources.

Please check your IAFP Today email newsletter for breaking news.
Photo by CDC from Pexels
---
Project ECHO
FREE ONLINE ECHO CLINICS THROUGH INDIANA UNIVERSITY SEEKING PARTICIPANTS

The Richard M. Fairbanks School of Public Health ECHO Center at IUPUI provides specialty education and training to primary care providers interested in treating their patients with complex and chronic conditions, building their capacity to offer high quality, best-practice care locally.

ECHO (Extension for Community Healthcare Outcomes) is a movement to connect local primary care teams with inter-disciplinary specialist teams to improve treatment for complex and chronic health conditions. ECHO uses technology to facilitate mentoring and knowledge sharing, enabling local primary care clinicians to provide best practice care for patients when they need it, close to home.
Experts at Indiana University School of Medicine and the Fairbanks School of Public Health are leading ECHO clinics that are freely available to all providers.
Visit https://echo.iu.edu/ to learn more about ECHO clinics and how to participate.
Clinics include:
Nursing Home COVID-19 ECHO
Teen Vaping ECHO
COVID-19 ECHO
Hepatitis C ECHO
HIV ECHO
LGBTQ+ ECHO
Opioid Use Disorder ECHO
Opioids and Pregnancy ECHO
First Responders and Opioids ECHO
Neonatal Abstinence Syndrome ECHO
Cancer Prevention and Survivorship Care ECHO
Integrated Pain Management ECHO
---
INSPECT
A new law took effect on Tuesday, January 1, 2019, requiring prescribers of controlled substances in Indiana to register with INSPECT, Indiana's prescription drug monitoring program.
The new law applies to all Indiana prescribers holding a controlled substance license. However, if your health care facility has integrated its electronic health records (EHRs) with INSPECT, you are already registered and do not need to do anything more.
Click here to learn more about registering for INSPECT.
Indiana prescribers are required to start checking patients' INSPECT history each time they prescribe an opioid or benzodiazepine including:
Facilities with INSPECT-integrated EHRs, hospital emergency departments, and pain-management clinics
Hospitals
All Indiana practitioners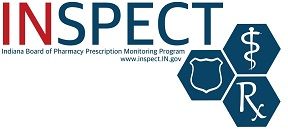 ---
IPQIC Perinatal Substance Use (PSU) Task Force Resources
Starting in 2016 with four delivering hospitals, the Perinatal Substance Use Project has grown to include 34 Indiana delivering hospitals. Sponsored by the Indiana Perinatal Quality Improvement Collaborative (IPQIC), the goal of the project is to identify women who are using a licit and/or illicit substance and to intervene in order to support an optimal pregnancy outcome for both mother and baby. This project is designed to address the public health and opioid crisis that Indiana is experiencing. The IPQIC Perinatal Substance Use (PSU) Task Force, composed of over sixty individuals from state agencies, professional associations, community mental health centers, health care providers and advocates, was charged with developing resources and standardized protocols.

With the passage of House Enrolled Act (HEA) 1007 in 2019, every healthcare provider in Indiana who is providing maternal services is required to use a validated and evidence-based verbal screening tool to assess for substance use disorder for all pregnant women who are seen by the healthcare provider:
as early as possible at the onset of prenatal care; and
throughout the pregnancy, including during the first, second and third trimester.
This letter from the Indiana State Health Commissioner provides the background related to the new statute (PDF file).
Click here to download the 5Ps Integrated Screening Tool (PDF file).
Click here to download a map of Indiana addiction services (PDF file).
---
Landmark Legislation Alters How Medicare Will Reimburse Physicians
The Medicare Access and CHIP Reauthorization Act of 2015 (MACRA) passed by an overwhelming bipartisan majority in Congress and was signed into law by President Barack Obama on April 16, 2015. Visit the AAFP's website for information and resources relating to this legislation, including a 60-second overview; a three part series including a big picture overview, preparation guide and tips on maximizing payments; important dates; acronyms; and a readiness assessment tool!
US Department of Transportation Federal Motor Carrier Safety Administration National Registry of Certified Medical Examiners Training ("DOT Training")
On-Demand DOT Training Available Now! May 21, 2014 was the deadline by which physicians who wish to examine commercial drivers must be listed on the National Registry of Certified Medical Examiners (National Registry), a new Federal Motor Carrier Safety Administration (FMCSA) program. Only medical examiners that have completed training and successfully passed a test on FMCSA's physical qualification standards will be listed on the National Registry.
We are working with the Iowa AFP to offer you on-demand online training that will prepare you to take the test. Find out more and register now.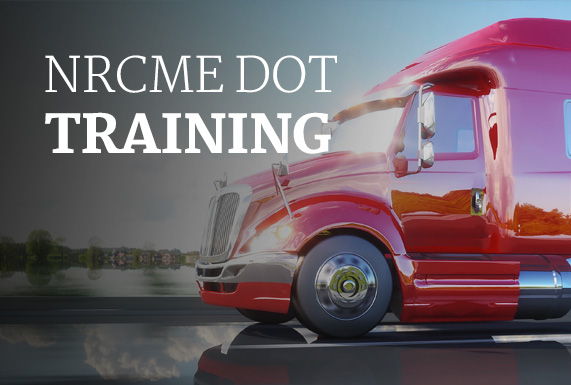 AAFP & ABFM Links
AAFP CME Records & Reporting - AAFP members can view their CME record and report their CME on this interactive section of the AAFP website.
CME Center - Search the AAFP website for live CME courses at a time and location convenient for you. You may search by date and/or location for courses in the next 12 months.
AAFP CME - Prepare for your boards, maintain certification, or enhance your clinical skills with family medicine CME produced by the AAFP.
ABFM Initial Certification - Candidates seeking certification must meet the eligibility criteria specified by the ABFM.
Maintenance of Certification - The ABFM MC-FP service is the means by which the ABFM continually assesses Diplomates.
ICD-10 Information
On July 6, 2015, CMS announced a concession in the transition from ICD-9 to ICD-10. The announcement states that for one year past the October 1, 2015 deadline, CMS will not deny payments to doctors because they didn't use a sufficiently specific ICD-10 code after the new code set is implemented. Additionally, CMS said that providers will be able to apply for advance payment in the event that Medicare Part B contractors aren't able to process claims because of ICD-10 implementation.
CMS also announced the creation of an ICD-10 Ombudsman and various online resources and guidance to aid the medical community in the transition.
The AAFP has ICD-10 resources on its website. CMS' free help includes the "Road to 10" aimed specifically at smaller physician practices with primers for clinical documentation, clinical scenarios, and other specialty-specific resources to help with implementation. CMS also has more resources available here.
POST (Physician Orders for Scope of Treatment)
The Indiana POST Program is an advance care planning tool that helps ensure treatment preferences are honored. It is designed for patients with serious illness. Preferences for life sustaining treatments including resuscitation, medical interventions (e.g., comfort care, hospitalization, intubation, mechanical ventilation), antibiotics, and artificial nutrition are documented as medical orders on the POST form. It must be reviewed and signed by a physician to be activated. This form transfers throughout the health care system and the orders are valid in all settings. Click here to visit the POST website where you can download the form, watch a video presentation, and find out more information.
The Indiana State Department of Health also has resources and forms available at its Advance Directives Resource Center page.
-----
Affordable Care Act and Health Insurance Marketplace Resources
Check your member email newsletter, IAFP Today, for ongoing updates, links, and resources.