Expanded List Of High Risk Conditions For COVID-19 Vaccine Eligibility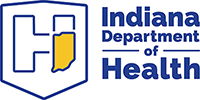 As of March 9, the Indiana Department of Health has expanded the high-risk conditions for COVID-19 vaccination eligibility. Individuals with the following conditions are now eligible:
Early childhood conditions that are carried into adulthood:
- Cystic fibrosis
- Muscular dystrophy
- People born with severe heart defects, requiring specialized medical care.
- People with severe type 1 diabetes, who have been hospitalized in the past year.
- Phenylketonuria (PKU), Tay-Sachs, and other rare, inherited metabolic disorders.
- Epilepsy with continuing seizures, hydrocephaly, microcephaly and other severe neurologic disorders
- People with severe asthma who have been hospitalized for this in the past year
- Alpha and beta thalassemia
- Spina bifida
- Cerebral palsy
People who require supplemental oxygen and/or tracheostomy
Pulmonary fibrosis, Alpha-1 Antitrypsin
Immunocompromised state (weakened immune system) from blood or bone marrow transplant, immune deficiencies, combined primary immunodeficiency disorder, HIV, daily use of corticosteroids, use of other immune weakening medicines, receiving tumor necrosis factor-alpha blocker or rituximab.
Intellectual and Developmentally Disabled individuals receiving home/community-based services. (Family and Social Services Administration will provide patient information for this community.)
Other
To submit your eligible patients for vaccination, please enter their information here: https://eportal.isdh.in.gov/C19PatientPopulation/Default.aspx.
View detailed instructions, as well as a letter for patients (PDF files). Please input eligible patients into the portal as soon as possible. Other eligibility categories will be added in the near future, and we want to afford these individuals the opportunity to get vaccinated as soon as possible.