Family Practice Stories Book Available Now
Family Practice Stories Book Available Now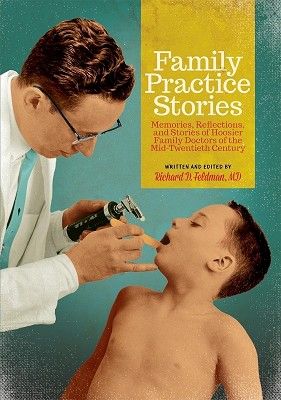 Published Friday, December 20, 2013

Family Practice Stories: Memories, Reflections, and Stories of Hoosier Family Doctors of the Mid-twentieth Century
Written and Edited by Richard D. Feldman, MD
An initiative of the Indiana Academy of Family Physicians and the Indiana Academy of Family Physicians Foundation that has been ten years in the making, Family Practice Stories is a collection of tales told by, and about, Hoosier family doctors practicing in the middle of the twentieth century. The stories celebrate that time in American history considered by many to be the golden age of generalism in medicine - a time that conjures up Norman Rockwell's familiar archetypal images of the country family doctor and a time when the art of healing was at its zenith.
Buy now - you'll be directed to the IAFP Foundation's Square Marketplace to make your purchase.
The book is also available in person at the Indiana Historical Society's History Market, 450 West Ohio Street, Indianapolis, IN 46202.