HIV Primary Care Workforce Survey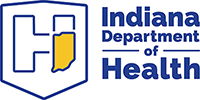 People with HIV live full lives, and HIV-related deaths have decreased significantly due to medical advances over the past 40 years. At the same time, nearly 34,000-35,000 new HIV infections still occur annually in the United States. (CDC, 2022), while the number of HIV-care providers is decreasing.

The HIV healthcare workforce is aging, and fewer new providers are training to become HIV care specialists, so the need for an adequate workforce with HIV expertise is essential.
The AIDS Education & Training Center National Coordinating Resource Center (AETC NCRC) at Rutgers University, with support from Health Resources and Services Administration HIV/AIDS Bureau (HRSA HAB), AETC Program affiliates, and external HIV workforce experts is conducting a follow-up research study, National Evaluation of HIV Primary Care Workforce in the United States. It's based on an earlier study done by Health Resources and Services Administration (HRSA) and Mathematica researchers (Gilman et al., 2016) on the HIV clinician workforce in the United States and its territories.
The purpose of this research study is to evaluate the number of currently practicing healthcare providers prescribing HIV antiretroviral medication and the number of care providers projected to continue to provide HIV-related care over the next five years. The findings will help us to understand and evaluate factors that influence the supply of HIV-care providers.
The survey only takes about 10 minutes. Participation is entirely voluntary, and all responses are anonymous.
CLICK HERE TO COMPLETE THE SURVEY
Thank you,
Indiana Department of Health