Hoosiers Age 80 And Older Can Register For COVID-19 Vaccine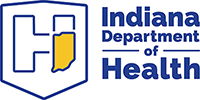 Gov. Eric J. Holcomb and the Indiana Department of Health on Wednesday announced that Hoosiers age 80 and older will be eligible to register for a free COVID-19 vaccine beginning Friday, Jan. 8.
Hoosiers age 80 and older can register beginning at 9 a.m. Friday by going to ourshot.in.gov, searching for a nearby vaccine clinic and selecting an appointment time. Appointments may also be made by calling 211. A caregiver or loved one may make an appointment on behalf of an eligible senior.
The next group to register will be those age 70 and older, followed by those 60 and older. We will share as soon as we know that eligibility has been expanded.
Read the full press release here.
View a slide set covering vaccine administration by age (PDF file).