IAFP Member Appointed To AAFP Commission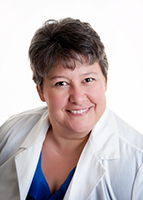 Congratulations to Teresa Lovins, MD, of Columbus, who has been appointed to the AAFP's Commission on Governmental Advocacy. She will serve on the Commission through December 2022. Dr. Lovins is the IAFP's current board chair and immediate past president.

The Commission on Governmental Advocacy informs and guides the Academy's federal advocacy program and the AAFP's support for constituent chapters in their advocacy efforts before state governments. Read more about the AAFP's Commissions here.