IDOH Prepares To Distribute COVID-19 Vaccine To Physicians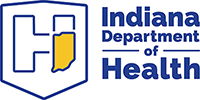 The COVID-19 vaccine is now available in large enough supplies that the Indiana Department of Health (IDOH) will soon be able to distribute doses for physicians to administer.
Physicians who would like to administer the COVID-19 vaccine are encouraged to sign up through the IDOH provider enrollment portal. The enrollment process will cover all of the requirements, including vaccine storage and temperature monitoring.
IDOH sent a notice earlier this week to the 1,300 physicians who had already completed the provider enrollment application. If you are among those physicians, IDOH requests that you respond to that notice to confirm that you are still interested in receiving vaccine.
New applications will be processed as quickly as possible, but the turnaround time will depend on the volume received, IDOH said.
Additional information on the COVID-19 vaccine administration process is available on the IDOH Provider Resources webpage. If you have further questions, IDOH asks that you submit a request to its Provider Helpdesk.