In Memoriam: Deeda Ferree
Deeda Ferree: 1950-2018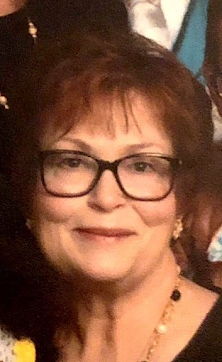 We are heartbroken to share the news that our dear friend and former IAFP deputy executive vice president Deeda Ferree passed away on Saturday morning. It has been 3 1/2 years since she retired from the Academy, but her spirit has been with us each and every day - as it will no doubt continue to be.

Deeda's family shared her with us through many weekends away, family birthdays, and late nights traveling the state during a time when meetings were longer and more involved. She did it because she believed passionately in family medicine, the value of organized medicine, and meeting the needs of IAFP members. Our prayers will be with her husband (Dennis), her daughters (Marci and Casey), her sister and brother (Bille and Eddie) and all of her extended family who she loved so dearly.
-----
Deeda LaVae Ferree, age 67, of Martinsville, formerly of Plainfield and Linton, passed away at 5:29 A.M. on Saturday, April 21, 2018, at Franciscan Health Hospital in Indianapolis. She was born in Linton November 10, 1950, the daughter of William R. "Minner" & Ruby Irene (Canada) Fish.
Deeda was a 1969 graduate of Linton-Stockton High School and later graduated from Indiana Wesleyan University with a B.S. in Business. She worked thirty-five years at the Indiana Academy of Family Physicians, retiring as Executive Vice-President.
After retirement, she volunteered serving the homeless of Morgan County through her work at Wellspring Homeless Shelter and Stability First. She was a member of the Martinsville First United Methodist Church where she was active with the United Methodist Women. She was also a member of the American Society of Association Executives.
She enjoyed camping with her husband and grandchildren, shelling on the beach, collecting rocks, bird watching, was an avid reader, and spending time with all her family and friends.
She is survived by her husband whom she married on Feb. 28, 1969, Dennis Carl Ferree of Martinsville, her daughters, Marcia Jo (Paul) Harper of Speedway and Casey Irene (David) Sullivan of Plainfield, her sister, Bille Jo (Dr. Fred) Ridge of Linton, a brother, Eddie Dean (Mary Lou) Fish of Evansville, her grandchildren, Maguire Carl Sullivan, Malaney Jo Sullivan, Eliza Ethia Irene Harper, and many cousins, nieces, and nephews.
She was preceded in death by her parents.
Funeral service will be held at Linton First United Methodist Church at 2:00 P.M. on Saturday, April 28, 2018, Rev. Mark Suter officiating. Burial will be held at Fairview Cemetery in Linton.
Visitation will be held at Martinsville First United Methodist Church on Friday from 4-8 P.M., and Saturday at Linton First United Methodist Church from 11 A.M. until the time of service.
Memorial contributions can be made to Wellspring Homeless Shelter, 301 W Harrison St, Martisville, IN 46151, and Stability First, P.O. Box 1452, Martinsville, IN 46151. Envelopes will be provided at the church.
Services are in care of Welch & Cornett Funeral Home in Linton.
Online condolences may be shared with the family at www.welchcornett.com.