Increase In E. coli And Hemolytic Uremic Syndrome Cases: Testing Recommendations And Reporting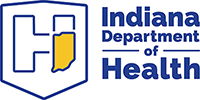 The Indiana Department of Health (IDOH) is working with local health departments to monitor and investigate an increase in Shiga toxin-producing E. coli (STEC) infections and post-diarrheal hemolytic uremic syndrome (HUS) reported across Indiana since late July. Whole genome sequencing analysis for these isolates is pending at the IDOH Laboratory to confirm any local clusters or outbreaks. Sources of illness have not been identified and these cases are not known to be connected at this time. An increase in STEC infections is expected to occur during this time of year, however the short time frame in which cases have been detected has prompted investigation by IDOH epidemiologists.
Read the full health alert here (PDF file).