Increasing Seasonal Influenza A (H3N2) Activity, Especially Among Young Adults and in College and University Settings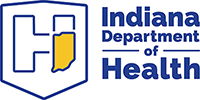 The Indiana Department of Health wishes to alert clinicians to the increasing seasonal Influenza A activity in young adults and college and university while SARS-CoV-2 is also circulating. The purpose of this HAN is to:
Remind public health practitioners and clinicians to recommend and offer the current seasonal influenza vaccine to all eligible persons aged six months and older (Flu vaccine and COVID-19 vaccine can be given at the same visit).
Remind clinicians to consider testing for both influenza virus and SARS-CoV-2 in patients with influenza-like illness (ILI).
Advise clinicians that antiviral treatment is recommended as early as possible for any patient with confirmed or suspected influenza who is: a) hospitalized; b) at higher risk for influenza complications; or c) developing progressive illness. In patients with suspected influenza, decisions about starting antiviral treatment should not wait for laboratory confirmation of influenza, however COVID-19 should be excluded if a rapid assay is available.
Remind public health practitioners and clinicians to consider mitigation measures including antiviral post-exposure prophylaxis during influenza outbreaks in institutions (e.g., long-term care facilities, university dormitories) in the setting of co-circulation of SARS-CoV-2.
Remind the public to use non-pharmaceutical interventions (NPI) or everyday preventive actions, in addition to getting a flu vaccine. Everyday preventive actions include staying home when sick, covering coughs and sneezes, and washing hands often.
Read the full health alert here (PDF file).