ISDH Launches MyVaxIndiana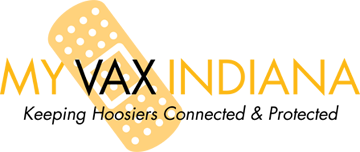 Today the Indiana State Department of Health (ISDH) announced to the public their new online tool, called MyVaxIndiana.
MyVaxIndiana is a patient portal where a guardian or patient can access their immunization record. The immunization data comes from CHIRP, but patients are only able to print their record or see what immunizations they may need, not edit their record.
In order to log in to see their immunization record, the patient must retrieve a PIN from their physician or their local health department. The patient then visits https://myvaxindiana.in.gov and logs into the system using their PIN and other demographic information.
ISDH stated they will be mailing information packets to physicians this month. However the IAFP anticipates patients could begin calling your office asking for their PIN even this week.
Physicians should know that participation in MyVaxIndiana or CHIRP is not mandatory. But, if you wish to participate instructions for retrieving a patient's PIN can be found on the CHIRP homepage, or you can download the PDF instructions here.
You may also wish to read the MyVaxIndiana frequently asked questions geared toward physicians https://chirp.in.gov/myvaxindianaProviderFAQ.jsp
If you have questions or problems with CHIRP or MyVaxIndiana systems, please contact the CHIRP help desk at 888‐227‐4439.