Advocacy and Leadership: Our legislative team represents you at the Indiana statehouse, and keeps abreast of changes that directly affect family medicine.


Continuing Education: Benefit from free CME events; CME credit reporting with the AAFP; assistance with your ABFM maintenance of certification; and the opportunity to attend Practice Enhancement Forums and Patient Centered Medical Home sessions.


Practice Management: Members receive timely Coding and Billing news, and can attend Practice Management Forums.
News and Publications: Members receive the IAFP's electronic newsletter, our quarterly magazine, and updates/notifications by mail and fax.


Special offers and discounts: We partner with organizations that offer discounts to IAFP members.
Special Offer For IAFP Members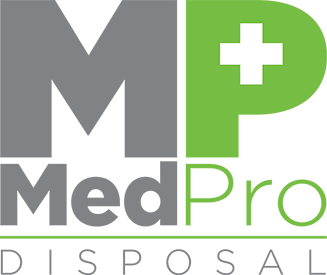 MedPro Disposal has been in business since 2009 and services nearly 30,000 customers nationwide. We offer flat, transparent pricing with no surprise fees or rate increases, and provide a level of service that is unmatched in the industry.

We pride ourselves on delivering exceptional customer service and flexibility to meet the specific and unique needs of our clients. We are centered on the belief that practices shouldn't have to over pay for required services- whether that is regulated biohazard waste removal, OSHA and HIPAA compliance training, or secure document destruction - we're focused on driving value. Visit us here or give us a call at 888-278-4841 to see how much we can save you!
Become a member:
IAFP membership is unified with American Academy of Family Physicians membership; members belonging to AAFP (national) must also be members of their constituent (state) chapters, and vice versa. Find out more and apply for membership here (only one application is needed to become a member of both AAFP and IAFP).