National Women Physicians Day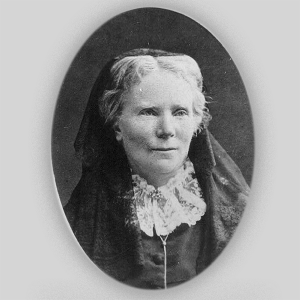 To recognize National Women Physicians Day on February 3, IAFP past president and current AAFP board of directors member Teresa Lovins, MD, wrote the following letter to her local newspaper in Columbus, IN.

Dear Editor,
I would like to take the moment and thank all my fellow female physicians who practice in Indiana. Today is National Women Physicians Day. We celebrate this day in honor of Dr Elizabeth Blackwell. Dr Blackwell was born on this day, Feb 3, in 1821. Dr Blackwell is the first female who graduated from medical school in the United States. She received her admission to Geneva College and graduated as a medical doctor in 1849. She fought against the stereotype that women could not handle the scientific background needed for becoming a physician. She spent many years becoming trained even after her graduation so that she could even treat patients. She was followed to medical school by her younger sister Emily who also became a medical doctor. Since the1850s, women have continued to become the physicians of today. The entering class of students at Indiana University School of Medicine and Marian University School of Osteopathic Medicine are nearly half female. I want to thank those women who went before me and made my passage into the medical field easier. Happy National Women Physicians Day. Keep up the progress.
Teresa Lovins, MD, FAAFP
Lovin My Health DPC, LLC
Member of the Board of Directors of the American Academy of Family Physicians
Past President of the Indiana Academy of Family Physicians
Fellow of the American Academy of Family Physicians
Board Certified by the American Board of Family Medicine