Opioid Abuse Disorder Online ECHO Clinic Through Indiana University Seeks Participants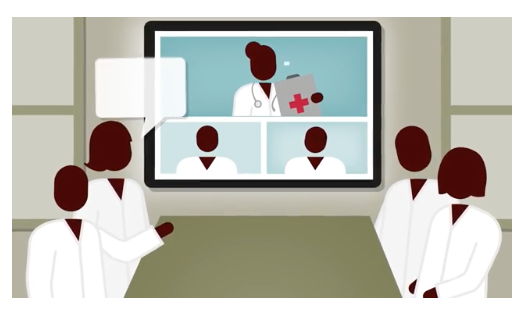 IAFP members are invited to take part in an Opioid Use Disorder TeleECHO Clinic. Please review the following invitation from Kristen Kelley, project coordinator:
Dear Colleague:
I would like to invite you to participate in the Opioid Use Disorder TeleECHO Clinic. Our goal is to provide case-based education and mentorship in the clinical management of opioid use disorders (OUDs) in order to build capacity for delivery of high quality best-practice care. We have been contracted by Indiana's Family and Social Services Agency to provide this service, free of charge to participating providers. For more information go to our website at https://oudecho.iu.edu/
The non-medical use of prescription opioid pain relievers and the use of illicit opioids such as heroin have led to an unprecedented increase in overdose deaths in Indiana. In the face of one of the opioid epidemic – one of the country's most pressing and fastest growing public health crisis – patients lack reliable access to treatment, in part, due to insufficient numbers of clinicians trained in the treatment of OUD. There is a shortage of psychiatrists and addiction specialists, and few primary care providers are equipped to deliver medication assisted treatment (MAT) for OUD.
With support from federal 21st Century Cures funding, we have partnered with the ECHO Institute in Albuquerque, NM to offer OUD TeleECHO Clinics in Indiana. The ECHO model was developed more than a decade ago at the University of New Mexico Health Sciences Center to help improve access to care for complex chronic health conditions – such as substance use disorders – by building capacity through virtual education and training of local primary care and other providers who wish to improve their skills in managing and treating complex health conditions.
This low-cost, high-impact intervention is accomplished by linking community-based clinicians with an inter-disciplinary team of expert specialists, led by the Indiana University School of Medicine, using Zoom videoconferencing technology. Experts mentor and share their expertise across a virtual network via case-based learning, enabling primary care clinicians to treat patients with OUD in their own communities. Our weekly 90 minute session, consists of a brief lecture on a topic related to OUD and a review and discussion of 2-3 cases submitted by participants.
Currently, we will be conducting 3 separate ECHO tracks for the following disciplines:
Prescribers (MD, DO, NP) who have or who are planning to obtain their SAMHSA waiver to prescribe or dispense buprenorphine for OUD Clinic Start date March 21st
Therapists (psychologists, social workers, counselors, etc) Start date to be determined
Community Health Workers/Peer Recovery Coaches/Community Advocates who provide direct care Start date to be determined
The prescriber track (for physicians, NPs and PAs) will have a start date of Wednesday March 21st from noon-1:30pm (EST) and will meet every week at the same time online for approximately 10 weeks. This opportunity will be available again throughout the year and the therapist and community health worker tracks will be launched soon, as well. If you are interested in registering for any of the 3 tracks, please click here to complete the online registration form. Space is limited. We would particularly like to collaborate with providers who are interested in becoming local experts in treating OUDs.
This activity has been approved for AMA PRA Category 1 Credit(s)™ by Indiana University School of Medicine.
We hope you will join us to help patients in your community get the high-quality care they need, when they need it and close to home. The Indiana OUD TeleECHO team can be reached for questions or concerns at oudecho@iu.edu or at our website here.
Sincerely,
Kristen Kelley, Kaitlyn Reho, Dr. Leslie Hulvershorn & Dr. Zack Adams
Your Project ECHO Team