Outbreak Of Ebola Virus Disease In Central Uganda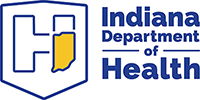 The Centers for Disease Control and Prevention (CDC) is issuing this Health Alert Network (HAN) Health Advisory about a recently confirmed outbreak of Ebola virus disease (EVD) in Uganda caused by Sudan virus (species Sudan ebolavirus) to summarize CDC's recommendations for U.S. public health departments and clinicians, case identification and testing, and clinical laboratory biosafety considerations.
No suspected, probable, or confirmed EVD cases related to this outbreak have yet been reported in the United States.
As a precaution, CDC is communicating with public health departments, public health laboratories, and healthcare workers in the United States, and educating travelers, to raise awareness of this outbreak.
It is important for clinicians to obtain a detailed travel history from patients with suspected EVD, especially those that have been in affected areas of Uganda. Early consideration of EVD in the differential diagnosis is important for providing appropriate and prompt patient care, diagnostics, and to prevent the spread of infection.
If you have questions regarding Ebola virus disease, please contact the IDOH, Epidemiology Resource Center at 317-233-7125.