Location:
La Concha - A Renaissance Resort
1077 Ashford Avenue
San Juan, PR 00907 Show Map
Contact:
Missy Lewis, CAE, CMP
Phone: (317) 237-4237
Email: mlewis@in-afp.org
Join Us In Puerto Rico!

We are excited to report that we have selected a property for our next IAFP CME trip!
We will be traveling to Condado (San Juan), Puerto Rico from January 28 - February 4, 2018 and staying at the beautiful La Concha - A Renaissance Resort.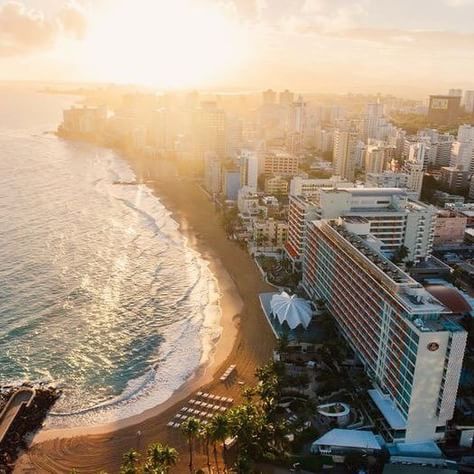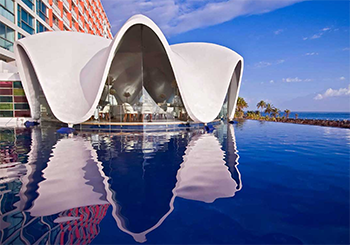 C M E P R O G R A M
The CME program is currently being designed. Stay tuned for details.
Expect 15 CME credits | CME schedule: Monday - Friday, 8am - 11am
SEMINAR FEE: $895 by 9/4; $1095 by 10/1; $1295 after 10/1
Guest of primary registrant may register for CME at a rate of $400
$200 deposit required - balance due 10/15
INCLUDES:
Breakfast with attendees Monday-Friday for you and your guest

Welcome reception on the beach for you and your guest (Monday)

Oceanview dinner for you and your guest (Thursday)

H O W T O R E G I S T E R
1. REGISTER AND MAKE A DEPOSIT
REGISTER HERE (a link will be provided to make your deposit using our Square Store)
2. RESERVE YOUR HOTEL ROOM
Rooms are limited - reserve your accommodations at La Concha - A Renaissance Resort today! (This link takes you directly to the group block and special rates.)
Deluxe Ocean View Room at La Concha Resort: $245/night (options for upgrades are available)
With stunning beach vistas and state-of-the-art furnishing, these unique guest rooms are sleek and sexy.
BOOK NOW - ROOMS ARE LIMITED!
3. BOOK YOUR FLIGHT
Use your preferred travel website or agent to book your flights to Puerto Rico.
........................................................................................................................................................................
T H I N G S T O D O I N P U E R T O R I C O
Enjoy the warm sunshine and a welcome break from Indiana's winter

Walk out to the beach just steps from your hotel room

Visit the rainforest

Explore Old San Juan

Taste rums at Bacardi and tour the factory

Try your luck at one of several smoke free casinos

Enjoy jet skiing and paddle boarding

D I D Y O U K N O W ?
Puerto Rico is a territory of the U.S. Its residents are U.S. Citizens - & have been since 1917

Puerto Rican currency is the U.S. dollar. No currency exchanges!

No passports required for travel between Puerto Rico and the continental U.S.

Puerto Rican schools teach English K-12. There is virtually no language barrier

Southwest, Delta, United & American all fly to San Juan daily. Direct flights available from Chicago. Indy just requires one quick stop

Average temps in January are a high of 83 degrees and a low of 72 degrees

L A C O N C H A R E S O R T
Let the Caribbean rhythm fuel every minute of your stay at La Concha, a resort in the heart of Puerto Rico's hottest locale, Condado, San Juan. Live the buena vida and grab the moment with cool, San Juan beachside days and warm ocean breezes and hot nightlife. Hang out by lively pools or lounge under the wind-sculpted palm trees hugging the ocean. Enjoy exotic and local flavors at one of the many chic Condado restaurants or sip a yummy island cocktail at a plush bar. Chill out by the sea by day and party by night.
La Concha offers stylish amenities right in the heart of the entertainment capital of the Caribbean – the Condado district. Come see why San Juan's La Concha Resort is the place to be. Find out more at LaConchaResort.com.