2019 Spring CME and Legislative Reception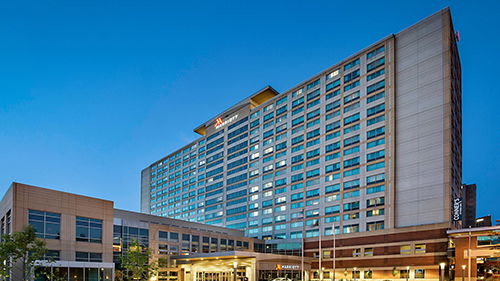 Date: Wednesday, March 27
Location: Indianapolis Marriott Downtown | 350 W Maryland St, Indianapolis, IN 46225
Time: CME from 9am to 5:30pm | Legislative Reception from 5:30 - 7:30pm
We are excited to offer another Spring CME event in downtown Indianapolis in 2019! Join us at the Marriott for a full day of CME and our annual evening Legislative Reception - your chance to meet with legislators and discuss issues of importance to family medicine.
Physician Health First
The subject of burnout is a critical concern to the AAFP because family physicians suffer from significantly higher rates of burnout than physicians in most other specialties. With AAFP Physician Health First, the first-ever comprehensive initiative devoted to improving the well-being and professional satisfaction of family physicians, the AAFP is working at every level to help put physician well-being first, so physicians can stay passionate about their purpose: providing quality patient care.
As part of ongoing efforts to improve family physician well-being, the AAFP is pleased to include a Physician Health First presentation in the Indianapolis Chapter meeting. In this presentation, Dr. Clif Knight, AAFP Senior Vice President for Education and a past president of the IAFP, will explain what the AAFP is doing to battle physician burnout and, in a workshop setting, provide solutions for improved professional satisfaction and better patient care within a broken system.
Stay tuned for more information and registration details.