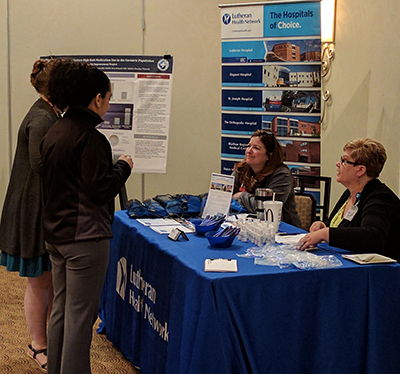 Become A Supporter Of IAFP Events
Make a difference in 2018 with your exhibit/marketing budget! The Indiana Academy of Family Physicians (IAFP) is the largest state medical specialty organization in Indiana, representing more than 2,600 family physicians, family medicine residents, and medical students in the state of Indiana.
The IAFP is currently developing various support options for our 2018 events.
Around 60 family physicians are expected to attend the IAFP Spring CME event in downtown Indianapolis
Around 140 family medicine residents and family physicians from across Indiana are expected to attend the 2018 IAFP Research Day at the Ritz Charles in Carmel (just north of Indianapolis) on Wednesday, May 16, 2018
Around 120 family physicians are expected to attend the IAFP Annual Convention at the Alexander Hotel in downtown Indianapolis, from July 19-22
Unique yearly visits to the IAFP Website are around 9,000 with about 24,000 page views
Around 40 issues of the IAFP's electronic news letter (IAFP Today) are sent each year. Each issue is read by approximately 400 family physician members
The FrontLine Physician is the quarterly printed publication of the IAFP. It is mailed to over 2,500 family physicians and healthcare professionals in Indiana
To be added to our list of companies who will receive information about support options for 2018, please email Chris Barry.