Synthetic Marijuana Linked to Cases of Severe Bleeding in Illinois and Indiana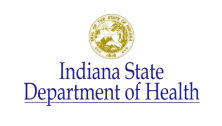 Indiana Health Alert Network Advisory—March 28, 2018
Synthetic Marijuana Linked to Cases of Severe Bleeding in Illinois and Indiana
Illinois public health officials have linked synthetic marijuana use to cases of vitamin K dependent coagulopathies (bleeding). Since March 10, 16 cases have been reported in Illinois, and one case was reported in Indiana on March 27.
Click here to read the full advisory (PDF file).
Click here to download a Provider Intake Coagulopathy Questionnaire (PDF file).