Teresa Lovins, MD, Elected To AAFP Board Of Directors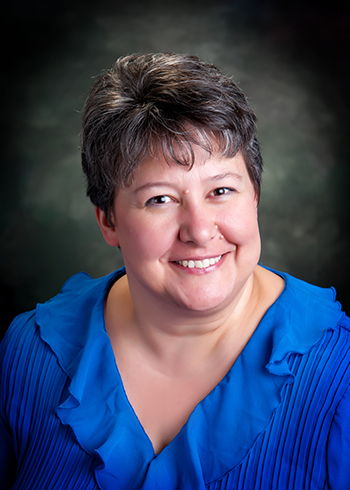 We are thrilled to share that Teresa L. Lovins, MD, FAAFP has been elected to the American Academy of Family Physicians (AAFP) Board of Directors.
Dr. Lovins was elected to a one year term on the board and will begin serving immediately. As an AAFP board member, she will continue to advocate on behalf of family physicians and patients, now at a national level, to inspire positive change in the U.S. health care system.
Dr. Lovins has been engaged in our chapter since she was a student, serving in many leadership roles. She remains the first and only member to be elected IAFP President two distinct and separate times. And on a personal level, she has been a leader, mentor, helper, friend and cheerleader for countless members and staff of our Academy.
Dr. Lovins' first practice was full spectrum family medicine, including obstetrics, in a group practice. She later opened a solo practice and continued full spectrum care for eight years. Over the next 12 years, she worked in a variety of practice settings and helped to get both an employer-based clinic and a group practice off the ground. During the COVID-19 pandemic, she opened her own hometown direct primary care practice - Lovin My Health DPC.
She has been actively involved in family medicine at the national level, representing Indiana at the National Conference of Constituency Leaders (formerly NCSC), contributing on the AAFP Commissions on Continuing Professional Development and Federal and State Policy, and serving on Indiana's delegation to the AAFP Congress of Delegates for the last eight years.
Teresa earned her bachelor's degree in Life Science at Indiana State University in Terre Haute, Indiana. She earned her medical degree from Indiana University School of Medicine, and in 1992 began training at the Family Medicine Residency at St. Francis Hospital in Beech Grove (now Franciscan Health-Indianapolis). She is board certified by the American Board of Family Medicine, and has earned the AAFP Degree of Fellow - a degree awarded to family physicians for distinguished service and continuing medical education.
Today, the Indiana delegation to the AAFP Congress of Delegates announced Dr. Lovins's candidacy to run for a full three year term on the AAFP Board of Directors in 2022. We look forward to supporting her in Washington, DC next September!
Click here to view a complete list of the AAFP Board of Directors, including those newly elected today.