Two New Regulations For Vitamin D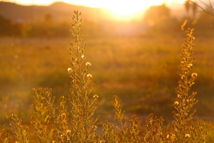 Two New Regulations for Vitamin D
New regulations will now influence the amount of vitamin D that can be added to milk and plant-based alternatives (i.e. soy, almond beverages) as well as what is documented on food labels.
Fortified Milk Changes
Milk has been fortified with vitamin D since the 1930s to help in the prevention of vitamin D deficiency and rickets found in children. Insufficient vitamin D levels can lead to reduced calcium absorption and poor bone health. According to the 2015 Dietary Guidelines for Americans, vitamin D is still an area of need as an "under consumed nutrient" and considered a public health concern due to the health risks created by low intake. Recently, the Food and Drug Administration (FDA) amended regulations for the food additives Vitamin D2 and D3 which could improve intake of this valuable nutrient. The amendment expands the level of fortification, essentially doubling, the safe amount allowed in milk, and "edible plant based beverages intended for use as milk alternatives". Few foods naturally contain vitamin D, so eating vitamin D-fortified foods can help people meet their needs for bone and musculoskeletal health. As milk is the primary source of vitamin D in the American diet, strides could be made in eliminating the title of "under consumed nutrient".
Food Type

New Maximum Limit

Milk

200 IU per cup

(84 IU/100 grams)

Edible plant based beverages intended as milk alternatives (soy, almond beverages)

200 IUs per cup

(84 IU/100 grams)

Edible plant based yogurt alternatives

151 IU per 6 ounces

(89 UI per 100 grams)
Milk Label Changes
The Nutrition Facts label assists the public daily in making decisions regarding the most appropriate food choices for their diet and health. In keeping with current research, the Food and Drug Administration has established new rules for the Nutrition Facts label of FDA regulated foods increasing the Daily Value (DV) for vitamin D. Under this rule the DV for vitamin D has doubled to 20 μg (800 IU). Additionally, amounts and percent daily value of vitamin D are now required to be included on the Nutrition Facts Panel, helping shoppers become more aware how much is in the food of choice.
If milk is fortified to the new higher level of 200 IU per cup, the label will be required to make a "nutrient content claim" for vitamin D (i.e., High Vitamin D Milk). However, milk alternative beverages are not required to do so. Understanding that the fortification amount in foods may change, it will be essential to educate people on understanding food labels.
The American Dairy Association Indiana (ADAI) offers practical tips, tools and resources to help promote a healthy lifestyle. Visit WinnersDrinkMilk.com for more information and to order nutrition materials. ADAI serves as a resource to provide detailed information about the benefits of dairy and to answer questions that you or your patients may have. Please contact Hanna Kelley, RDN, CD for further information or to sign up for Moooving Notes, ADAI's newsletter for health professionals.