2018 Virtual KSA Study Group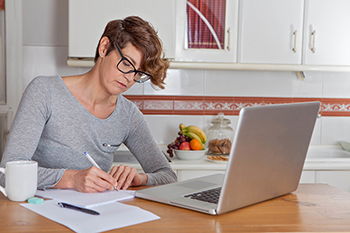 Virtual Nationwide KSA Group Study
Sunday, October 28 from 6pm to approx. 10pm

The Ohio Academy of Family Physicians, in partnership with the Indiana, Maryland, Minnesota, Massachusetts, and Wisconsin chapters of the AAFP, is excited to announce a virtual, American Board of Family Medicine (ABFM)-endorsed Family Medicine Certification knowledge self-assessment (KSA) group study (formerly known as a SAM) focused on coronary artery disease (CAD). Set for Sunday, October 28, beginning at 6 p.m. EST, mark your calendar now and register to participate! This program is limited to the first 15 IAFP members who register and typically takes four hours to complete.
This innovative program will use a robust web-based system that will allow family physician learners from across the country the opportunity to complete a KSA while engaging their peers and an expert content leader from a location of their choosing.
Although live KSA sessions are a popular way of earning Family Medicine Certification points, this program is innovative in developing a virtual learning session and delivering it nationwide to a large group of physician learners at the same time. This cutting-edge program will bring the issues of CAD directly into the physician's home or office with guidance from a peer expert and the comfort of completing the KSA with fellow family physicians.
A completed KSA will provide 10 certification points and 8 live CME credits toward ABFM certification requirements. The Family Medicine Certification process includes a point system that requires diplomates to accumulate 50 MC-FP points in each stage. This includes completion of at least one Performance Improvement activity which is now a KSA instead of a SAM. KSA activities are worth 10 points each and the clinical self-assessment (CSAs) will be valued at 5 points. With the unhinging of the clinical simulation component from the knowledge self-assessment, virtual KSA participants can chose to complete the CSA at a later time of their choosing.
The deadline to register was Friday, October 12, 2018, and registration is now closed. If you have any questions about this program, please email Emily Schaab at eschaab@in-afp.org or Chris Barry at cbarry@in-afp.org, or call (317) 237-4237.