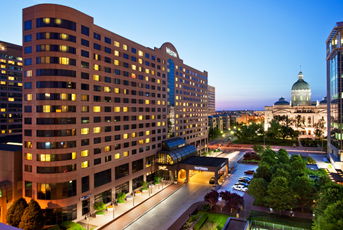 We invite you to join us for another Winter Wednesday event at the Westin in downtown Indianapolis in February.
In the morning, we will offer a KSA Study Group to help you with your MC-FP journey. Experienced facilitator Cindy Meneghini, MD, will guide you through all 60 questions in the Women's Health KSA module - a brand new topic we have not offered before. We will automatically report your answers to the ABFM.
An afternoon of hot topic CME (free of charge for members) will offer up to 4.0 Live Prescribed AAFP CME Credits and will include a legislative update from your Academy's legal team.

In the evening there will be a chance to meet with legislators and discuss issues of importance to family medicine at our Annual Legislative Reception. Enjoy heavy hors d'oeuvres and drinks as you mingle.
View an agenda here (PDF file).
Online registration is now closed. Please call the IAFP office at (317) 237-4237 to determine availability.

KSA registration fees are $95 for IAFP members, $195 for non-IAFP members. The afternoon CME session is free for IAFP members, $150 for non-IAFP members.